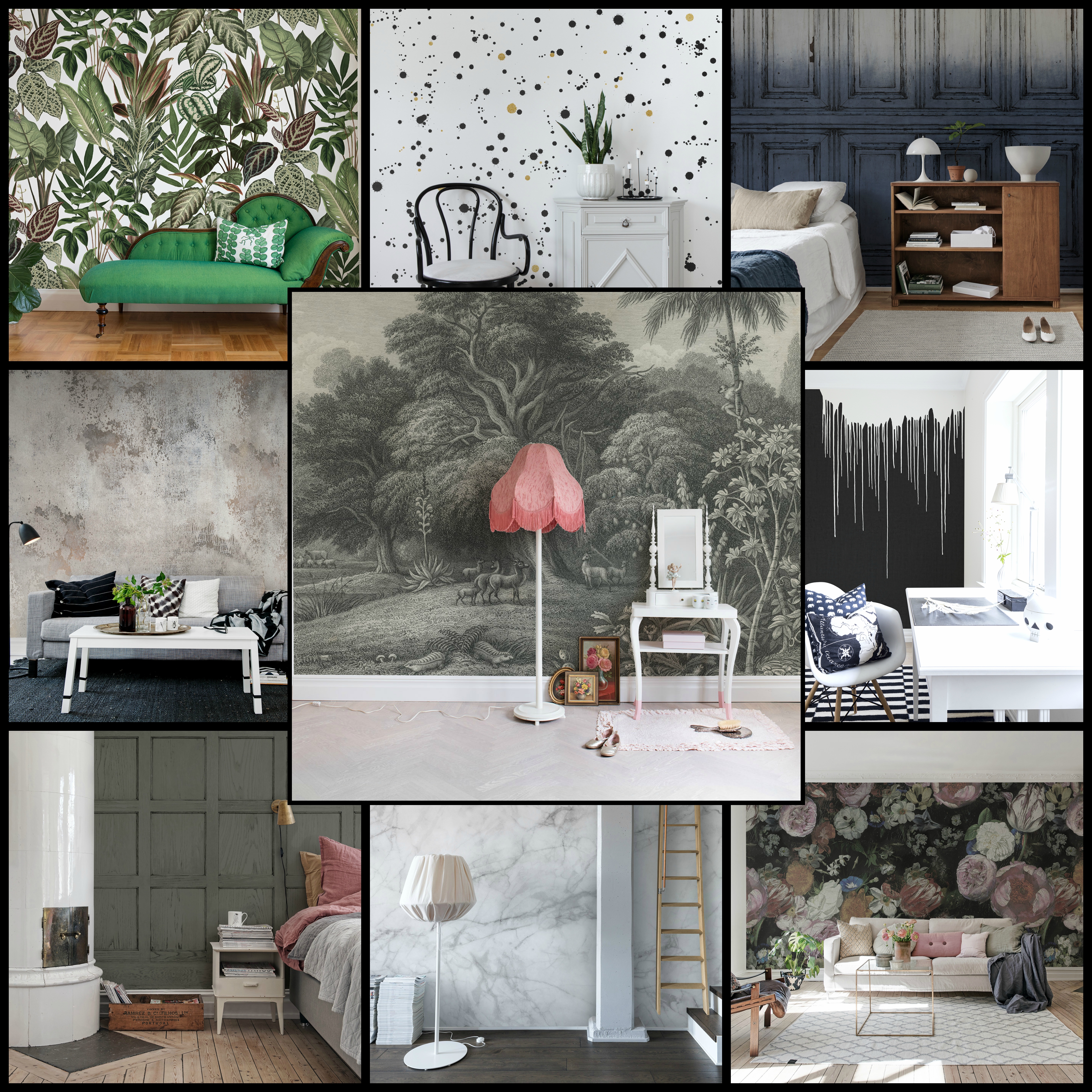 Love Frankie  X  Rebel Walls
Custom Murals and Wall Hangings
We are incredibly proud to introduce to you our unique and eclectic collection of statement wallpapers and wall murals from Scandinavian designers Rebel Walls.  We have collaborated with Rebel Walls to offer you their entire range of bespoke murals and wallhangings all at the click of a button.
There are plenty of different styles to choose from; ranging from bright, fun kids patterns. Or edgy, distressed concrete and brick effect murals or even the bold, feminine and flirty florals.
Whatever your style, we are sure there is a Rebel Wall for you.
How to Order:
Browse the Love Frankie X Rebel Walls collaboration by clicking the image above.
Enter the exact dimensions of the wall you wish to cover.
Get an immediate quote for your bespoke mural. No paper wastage and no awkward pattern matching, we promise!
Order through the Rebel Walls Website. (No Payment required yet)
Your mural will be dispatched within 4 – 6 days to Love Frankie HQ in Devon.
We will notify you as soon as your mural arrives where the outstanding balance plus our delivery charge of £5.95 will now be due.
Your mural will be dispatched on a next day service.
Unleash your rebellious streak and don't forget to #lovefrankiegang on Instagram as we would love to see!
For full installation instructions and tips – Please take a look at the Rebel Walls Wallpaper Guide
For any questions or if you require any help with ordering, please do not hesitate to get in touch!
hello@lovefrankie.com or call our store 01803 866399