Charm Your Friends with the Latest Trend for 2019 Serpentine Inspired Homewares & Interiors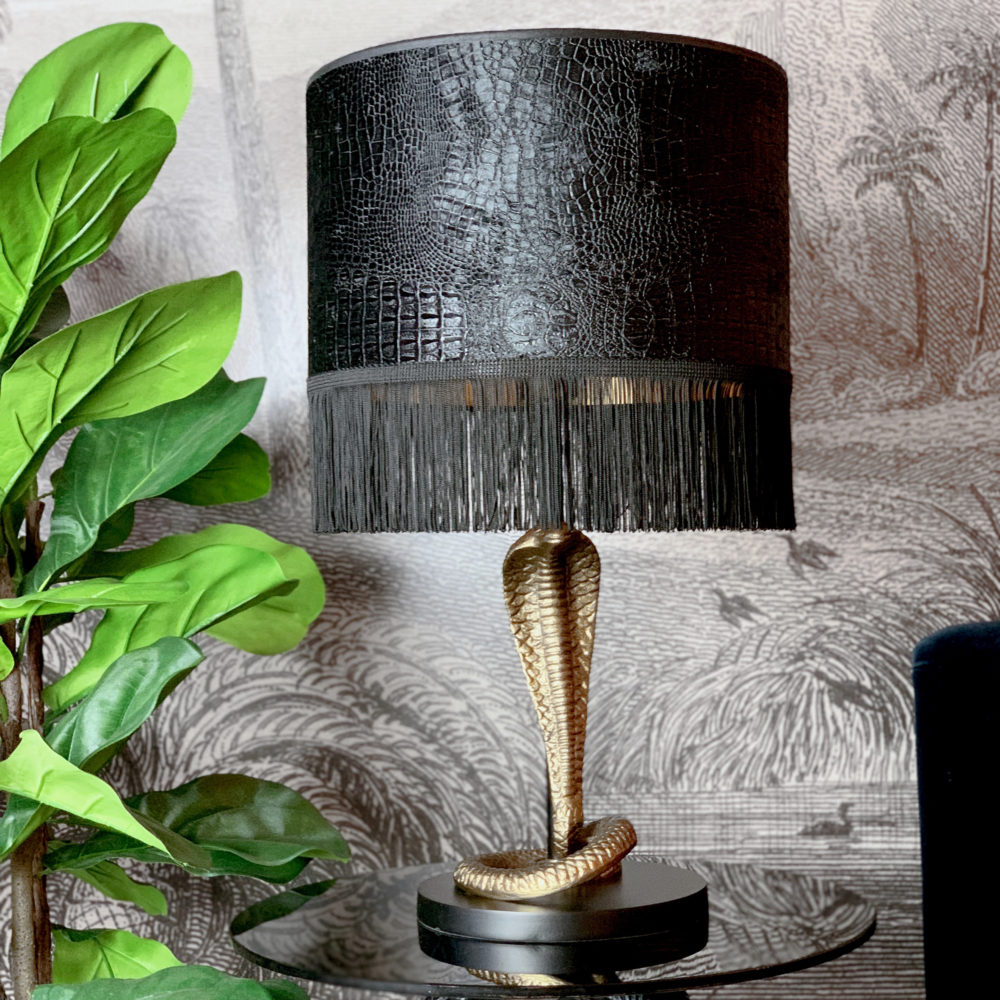 You never can tell from one season to the next what will be the next big thing in the interiors world… May it be Llamas, Unicorns or everyones favourite – The trusty Leopard.
But this Autumn we're seeing big things coming from the slithering snakes themselves.
Adding a touch of gothic glam to your decor, it's so easy to incorporate the Snake Trend for 2019. Visually enchanting with their sinuous curves and richly textured snakeskin. The Serpent Snakes charming distinctive character will charm you and your friends over and over again.
With candlesticks, doorhandles, money boxes and table lamps and lampshades to choose from, I think it's safe to say… Love Frankie have got you covered.