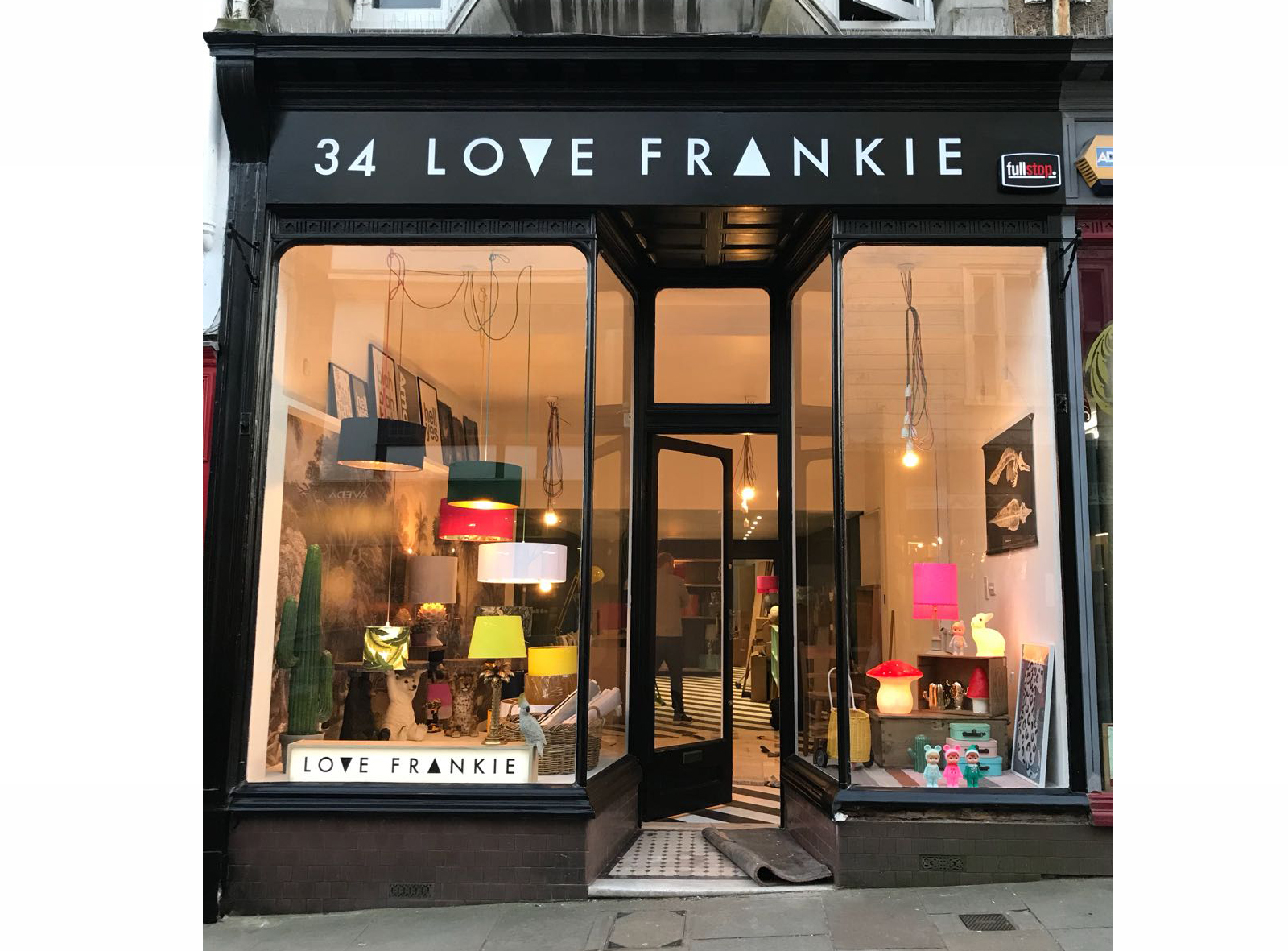 For those of you who aren't aware, (and quite Frankly, where have you been?!) we have been up to our eyeballs in paint, wallpaper, products and lampshades getting ready for THE launch. On Monday 6th November we were proud to fling open the doors to the new Love Frankie High Street HQ.
Blood, sweat and my gin soaked tears have gone into this store and I am so pleased that I can finally welcome you all on this adventure.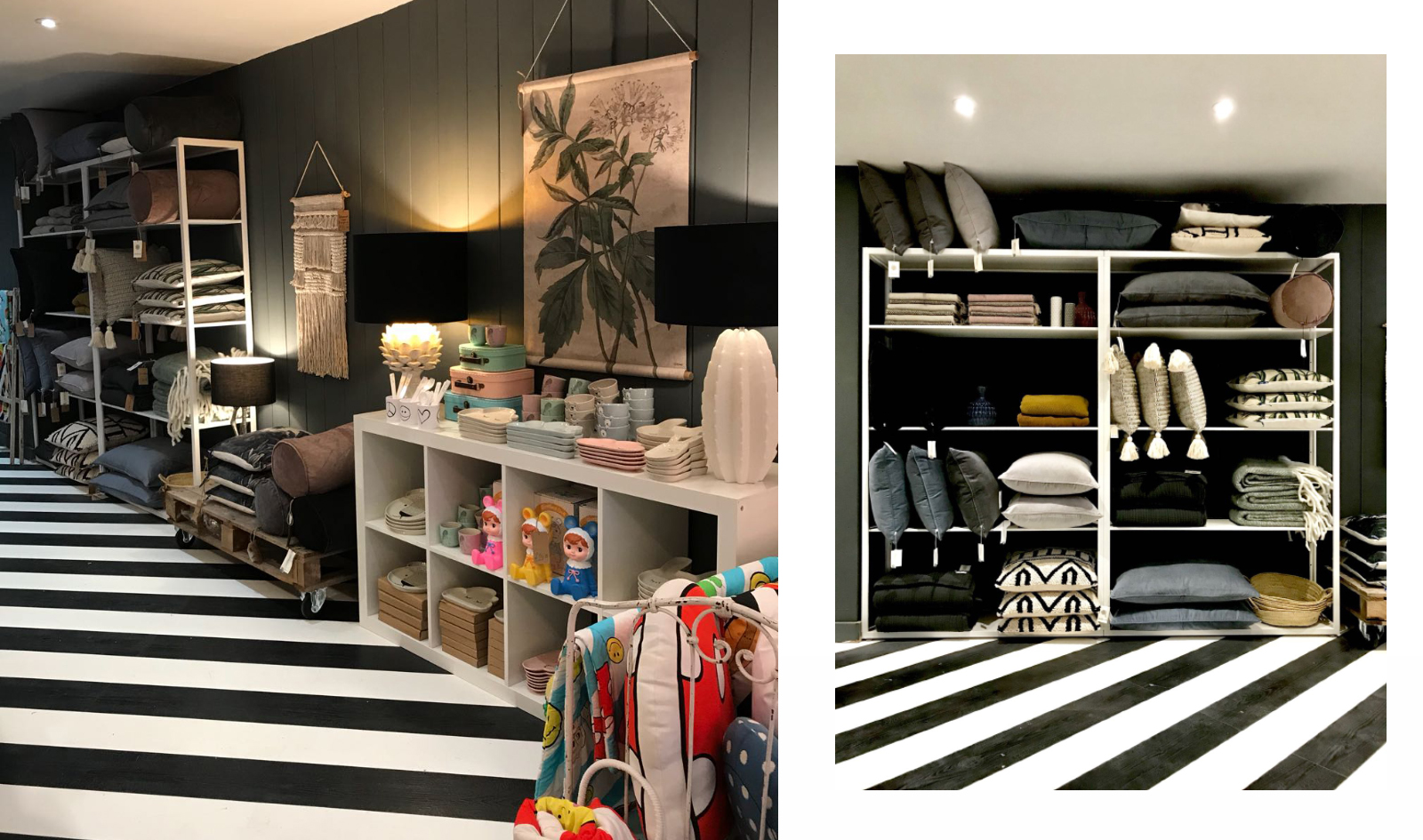 ∆  V I S I T  U S  ∆
3 4   H I G H  S T R E E T   T O T N E S   D E V O N   T Q 9  5 R Y
VIEW ON MAP HERE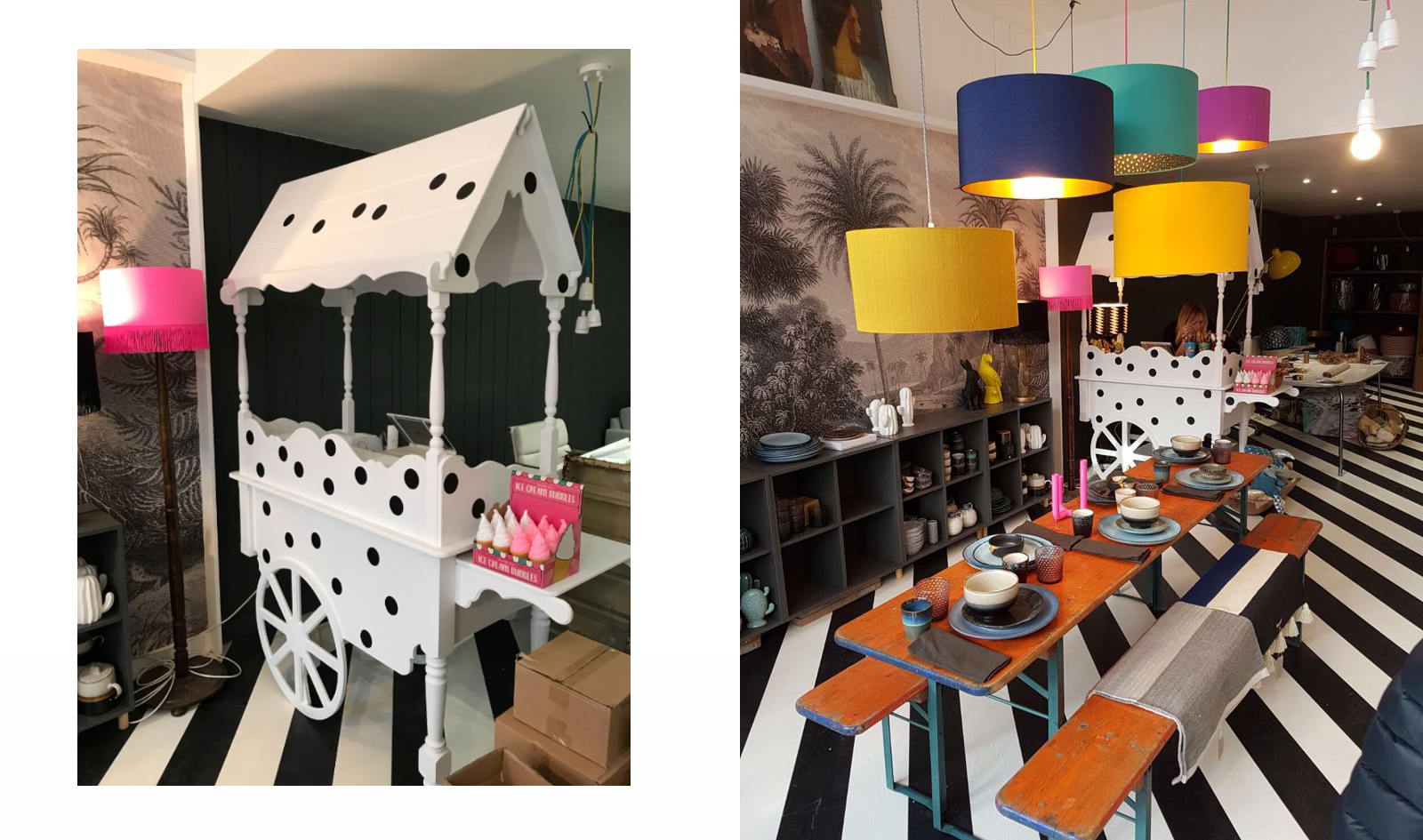 With our new premises, we are stocked to the rafters with exciting new products for you to peruse.  The Love Frankie collection has tripled in size and we are now stocking a wider variety of home accessories such as, wall hangings, art, gorgeous ceramics and quirky ornaments. Coming soon will also be a gorgeous collection of rugs, furniture and wallpapers….. but one step at a time, hey?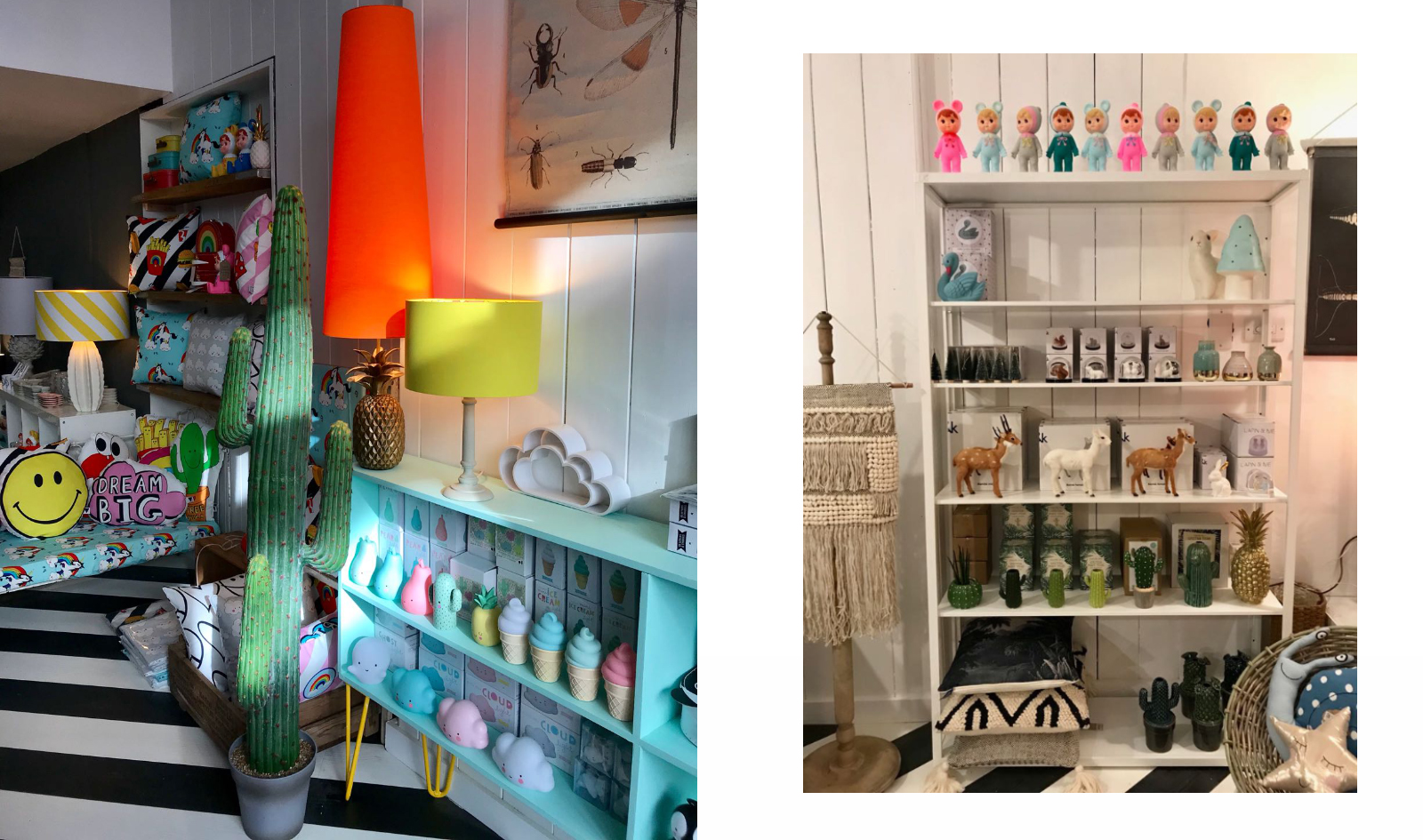 We are slowly but surely getting everything onto the website for all those who aren't local to Devon to get a slice of the the Love Frankie pie.  Up already is our new collection of typographic art prints, Yep yep, blah blah, I know you've heard it all before…but these guys are different. Now Chop Chop…. go take a look!

Next up is cushions… Chuck 'em on your sofa, display them proudly on the bed, sit on them, don't sit on them, Hell, have a pillow fight with them for all we care! But whatever anyone tells you, you can NEVER have enough cushions. Which is why I'm stocking an unhealthy amount of the plumped beauties, including this fine selection below…

Dare I say the C word? Course I can, its November already! We've got a few treats this festive period including the two cuties below….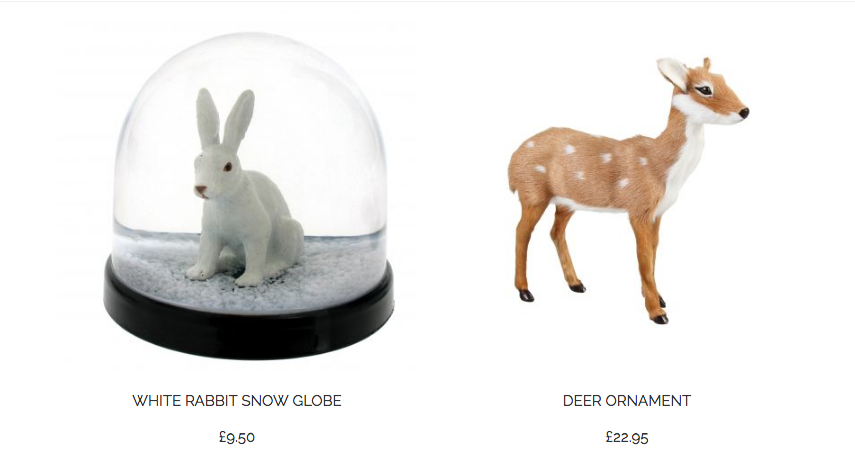 But don't worry, we certainly haven't forgotten our roots.  We are and will always be your number 1 destination for all your lighting needs, offering exceptional handmade lampshades to your bespoke requirements. With new designs launching all the time, be sure to keep an eye on our New Category on the website.

…And just like that, week one was over and it's safe to say, I am absolutely shattered. Fellow retail workers of the world lets UNITE and pour ourselves a large one.
Love Frankie
x