Keys eh? Who knew you could get so excited about a pair of keys…
These keys are no ordinary keys however, these are the goddamn mutha flippin' keys to a shop, MY shop! Yep, we're hitting the high street Baby! We are back once again, a lot like the renegade master you could say…..
Lets bring you up to speed… Love Frankie started out on the high street back in 2009, where for two years we ran a very small, but perfectly proportioned shop in Kemp Town, Brighton.  Selling lampshades, cushions and the most kick ass kids clothes and accessories, all of which were handmade in the studio at the back of the shop.  After relocating back to London, and popping out another sprog, I made the decision to keep Love Frankie solely online. Fast forward 6 years or so after we hotfooted it down to live in Devon.  The kids clothes have been ditched and 2016 saw the first drop of my kids bedlinen all designed and manufactured by us.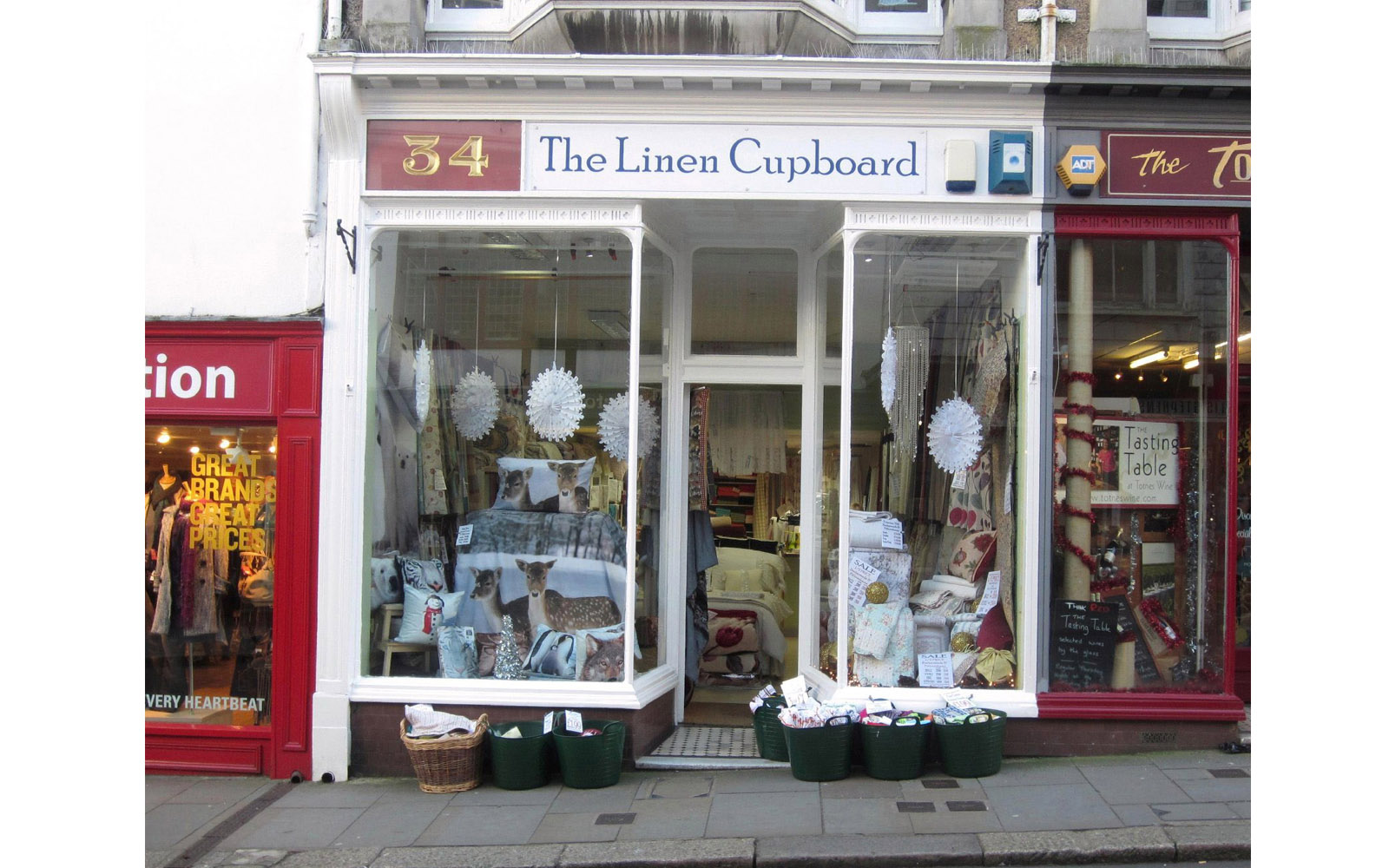 Missing my old Brighton days and missing the opportunity to play shop, I have been itching to get my mitts on some bricks and mortar for a while now.  So when an opportunity in Totnes came up, I would have been a grade A tit to pass it by.
The new shop is situated at number 34 High Street, previously known as The Linen Cupboard. A gorgeous treasure trove of fabrics and homewares, it was a haberdashery place of dreams! It's pretty sweet to be taking the reigns from a store which also focused on soft furnishings. Just needs a bit of Love Frankie magic don't you think?
I'm surrounded by some mighty fine neighbours, including art galleries such as The Bowie Gallery and Davidson Fine Art furniture and gift shops like Little Blue Budgie and Riad The gorgeous clothes at Fifty5 a plus amazing interiors, furniture and flowers from the wonders that are Busby & Fox  and what looks like a seriously good health food shop including the incredible Zero Waste Shop which I NEED to get my ass down to.
Totnes is a growing to be an awesome hub of design, gifts, food and art, which I'm super stoked to be a part of.  I really hope some of you can make the long slog down to Devon to come see us.
But for now, Please join me as I document the Love Frankie take over of Totnes…
Some images of the Linen Cupboard before…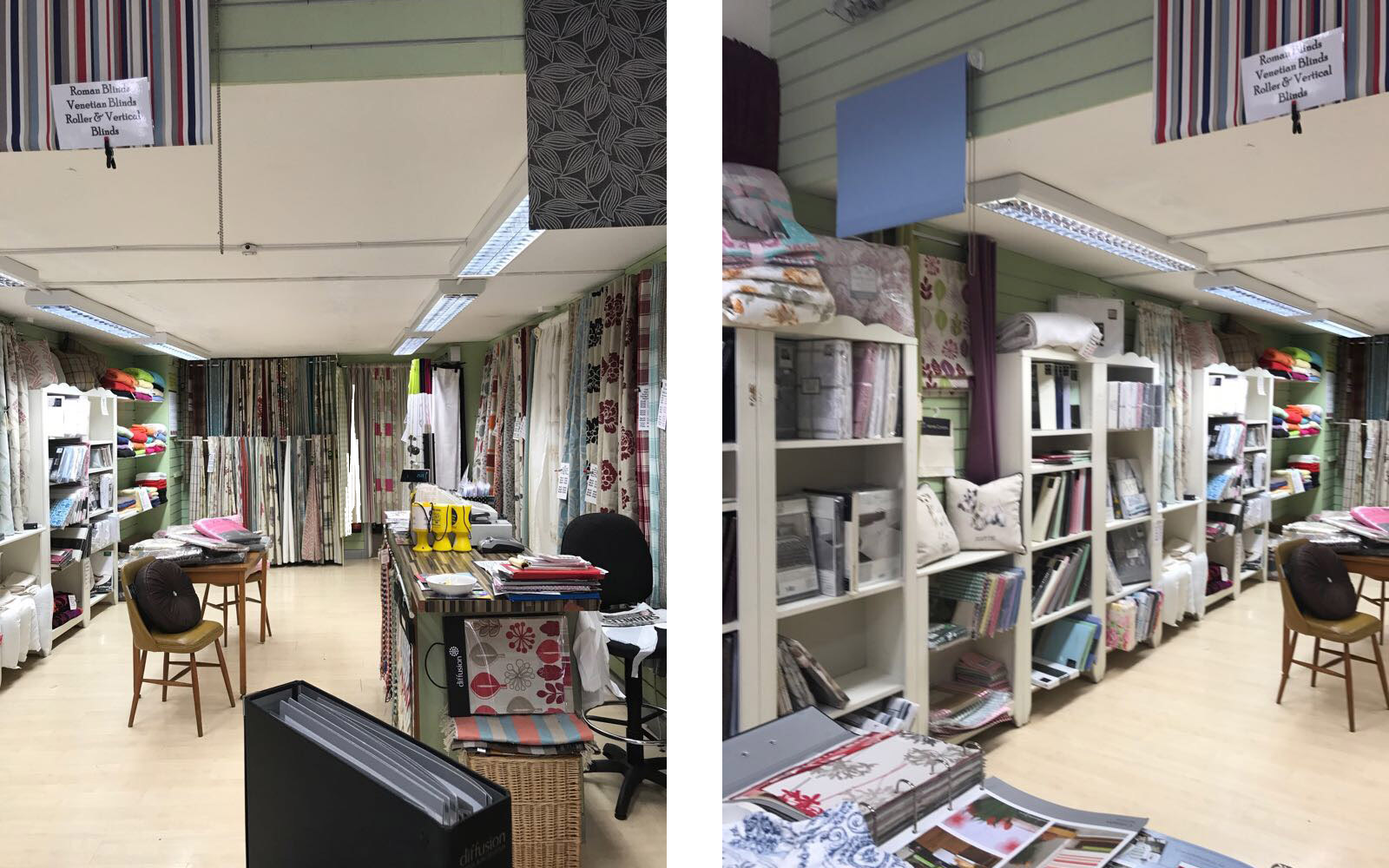 Day 1 was a roller coaster of emotions, as with all the excitement of a child in a sweet shop, I was swiftly halted by a break in on day one…After a panicked call to a locksmith, I can thankfully say we now have a new lock strong enough to withstand even the best of thieves.  I postponed the builder for the day and set about to pulling the lime green slat board off the walls, only to find a little surprise waiting for me….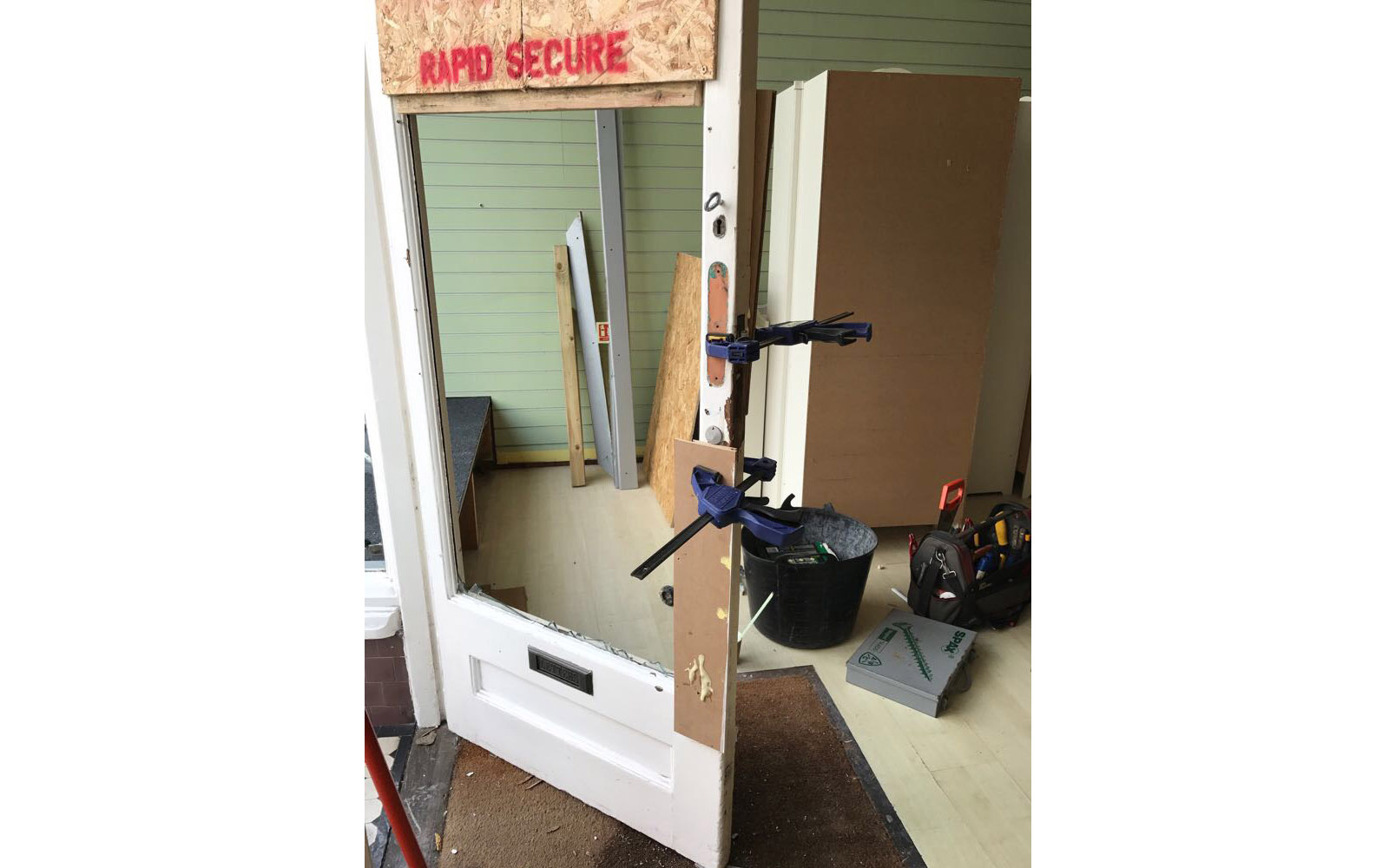 My plan for the shop was to cover one wall of the shop gorgeous tongue and groove paneling, but look was hiding underneath the lime green double slat walls of hell…
Job Done!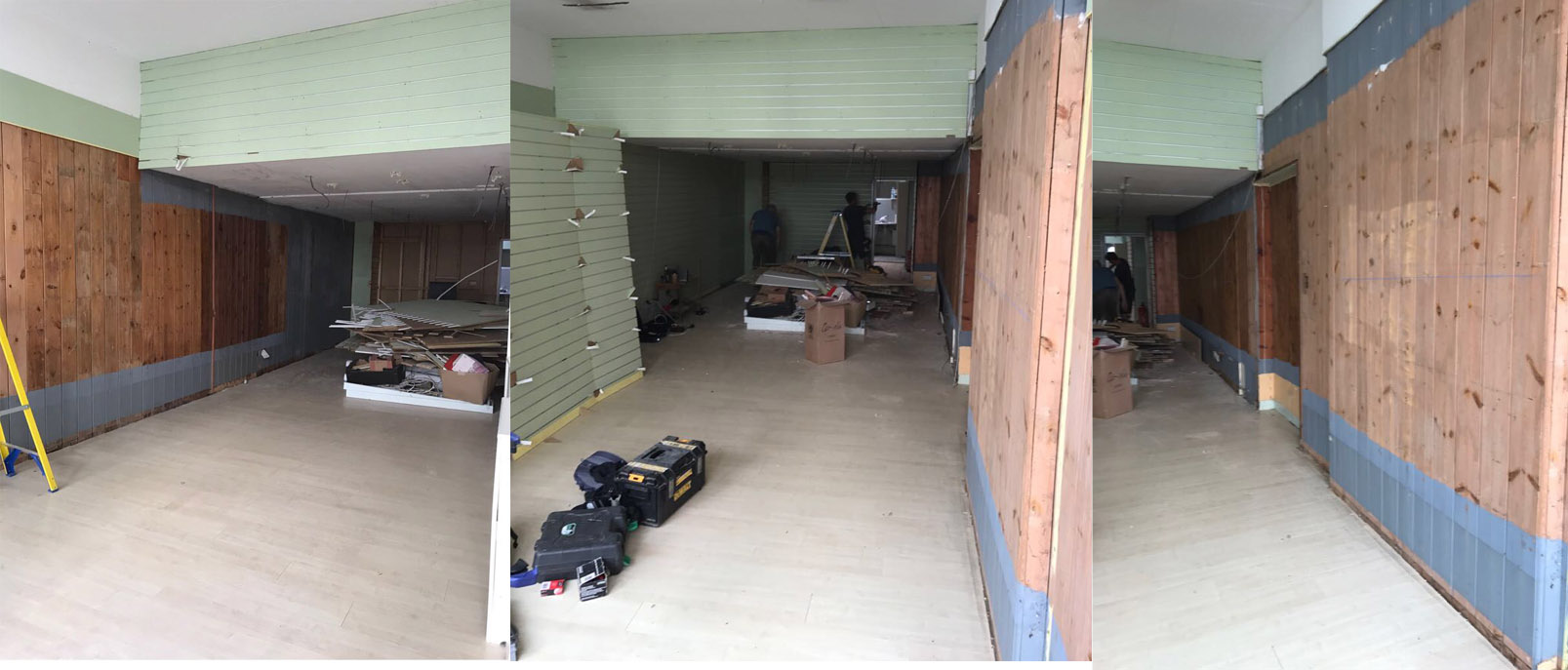 What beautiful floorboards hiding underneath the laminate flooring.
God knows what I'll find next, but join me next time, I think I'm having way too much fun with this already…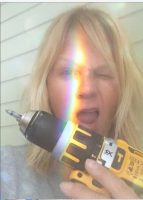 Love Frankie
x