Lets begin where we left off last week, with THAT floor….
Yes, all my flooring dreams have finally come true; as I step into my new store each day I am filled with an overwhelming sense of achievement. The bold black and white stripes laid so beautifully on a diagonal slant I know will be talking point for Love Frankie HQ for quite some time.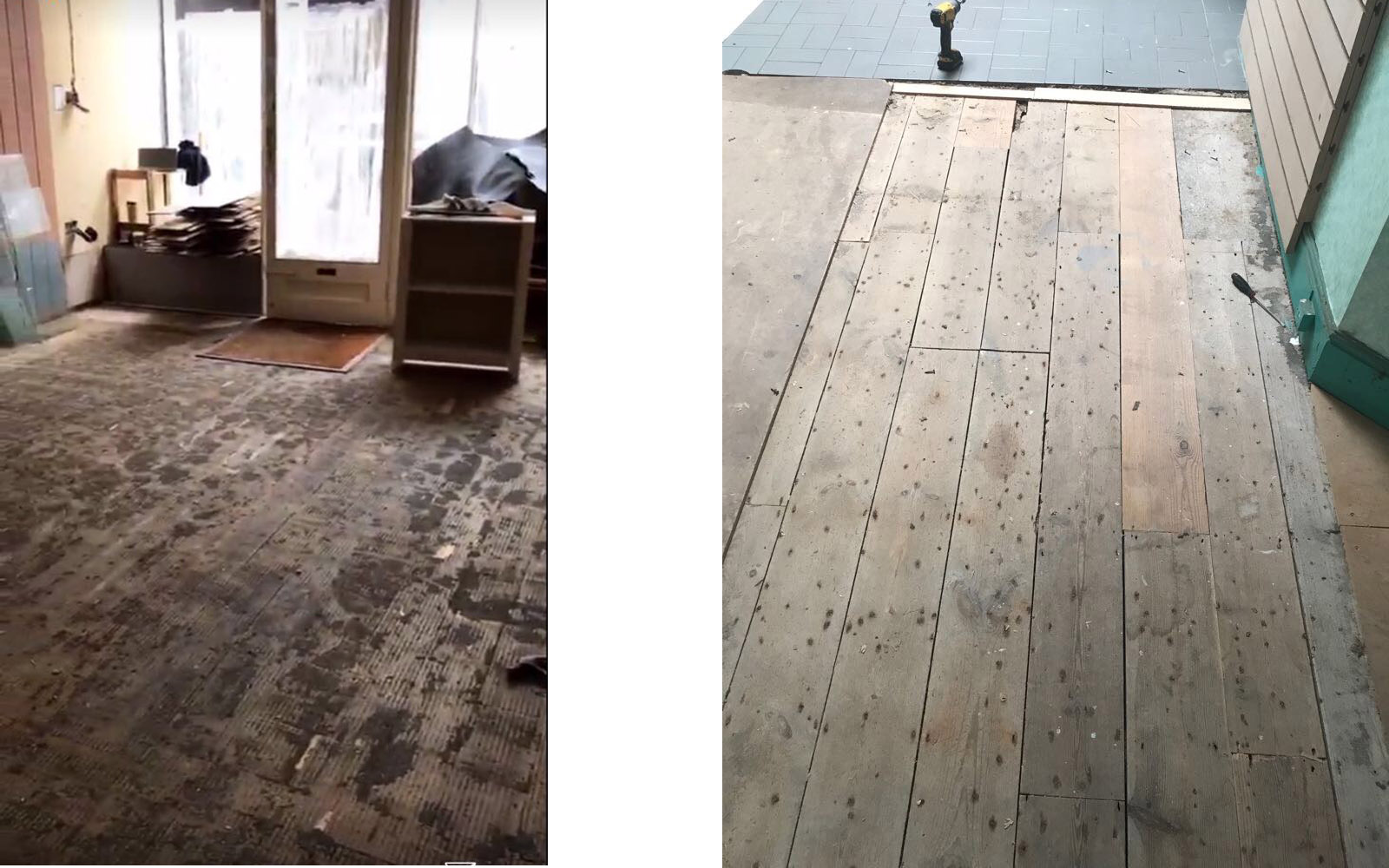 I wanted to take a little time out to give a big virtual high five to the wonderful Quick Step Floor Designers. From the off the team there were super helpful with colours, sizing and quantities. From their Impressive range I chose their Black Burned Planks in 8mm mixed with their white planks in 8mm. Super easy to fit, although I can't actually take credit for that part….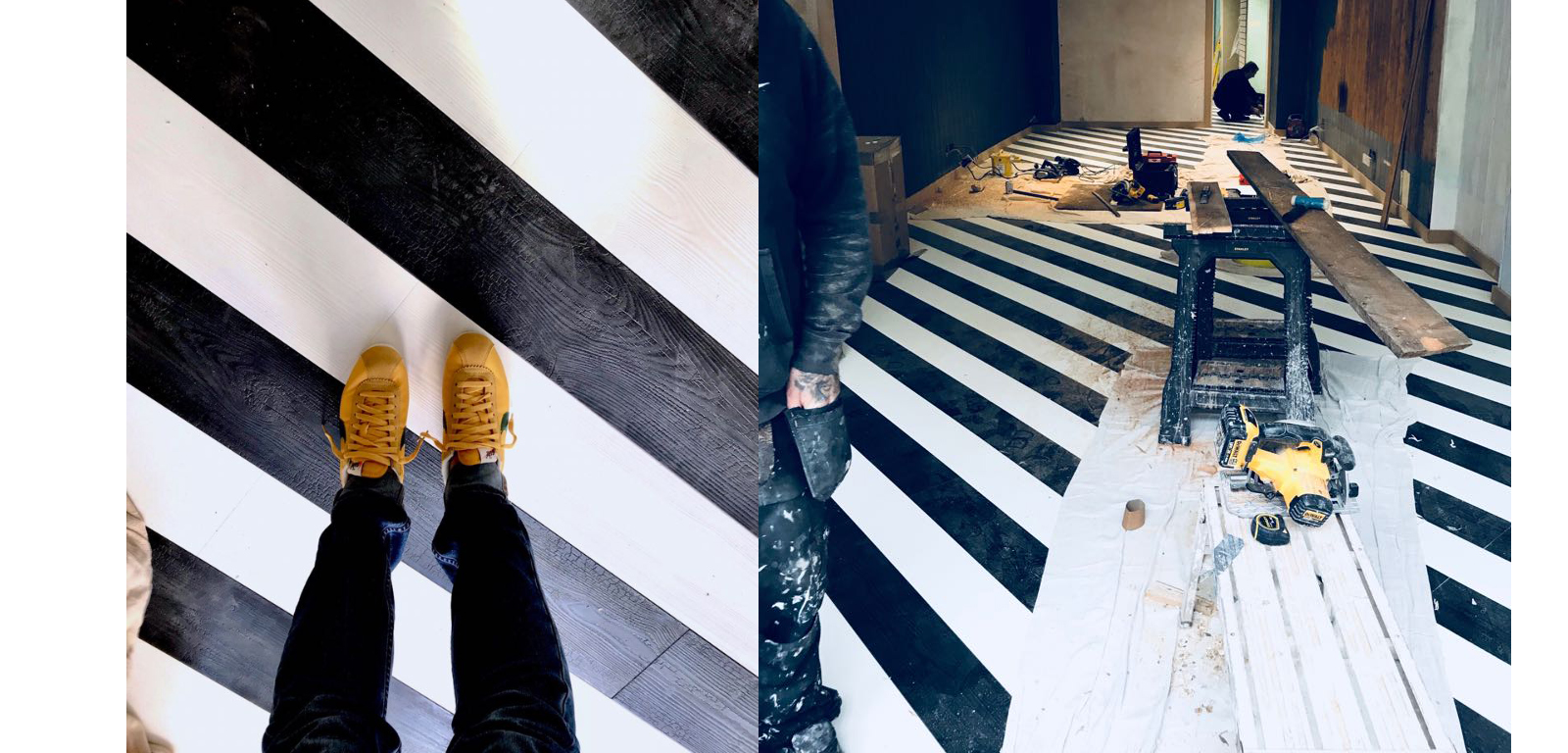 Next up is this epic wall mural… allowing me to release my inner Rebel with Rebel Walls. They offer unique and brave wall paper designs with a Scandinavian twist.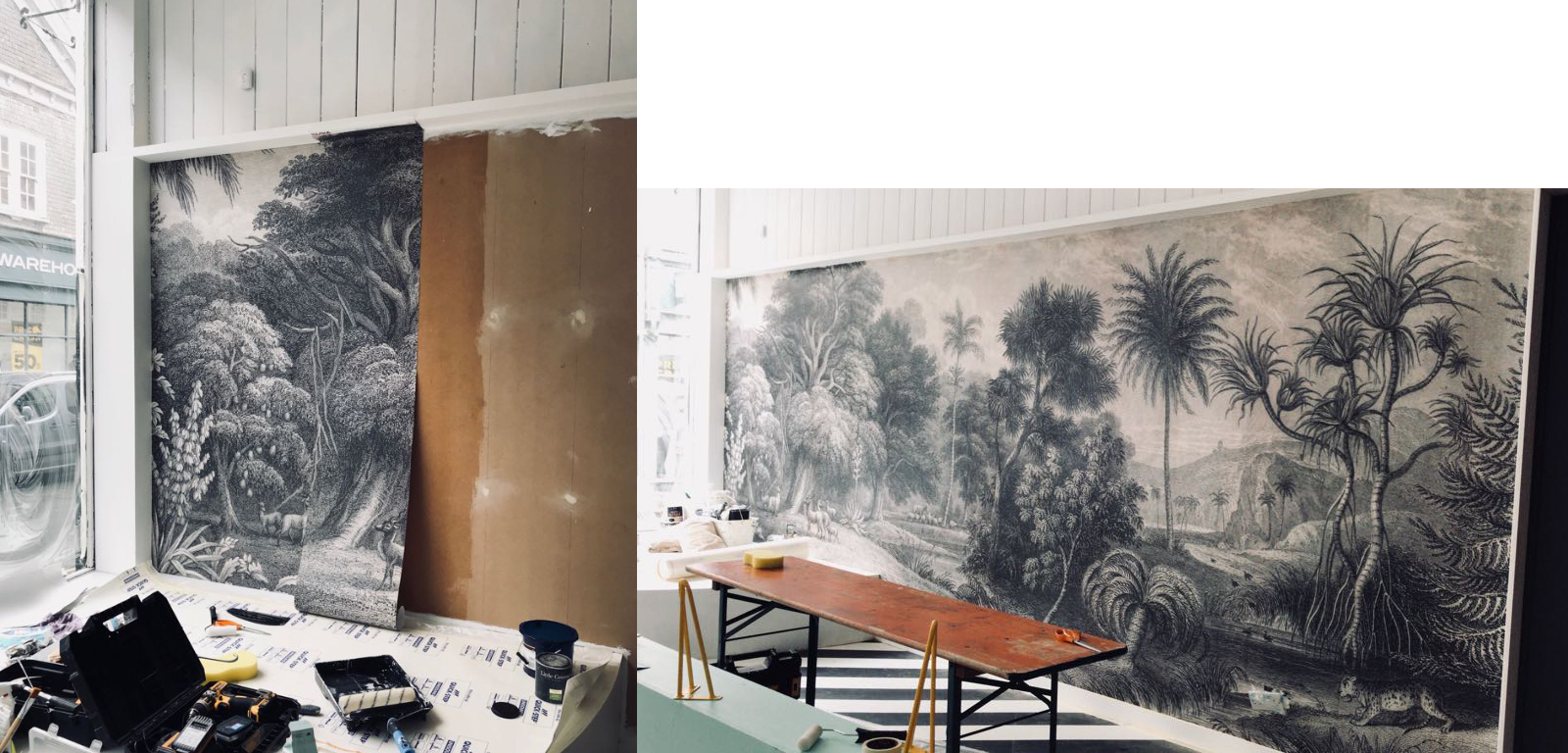 I'd been toying with the idea of bright, bold floral designs from the likes of Timorous Beasties, Ellie Cashman or Lucy Tiffney, but finally settled on this Jungle inspired beauty. I think the more neutral pallet will really make my lampshades POP!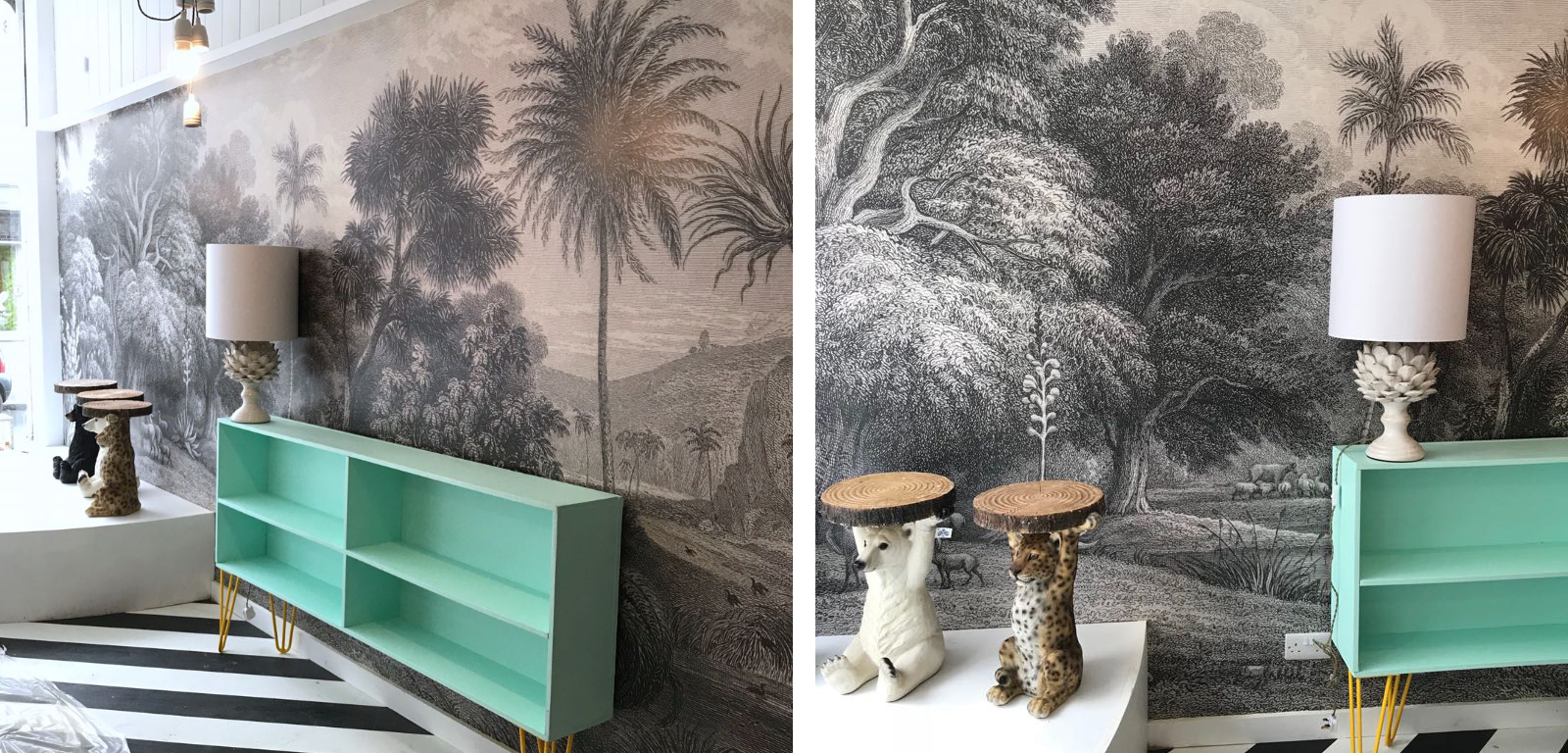 And finally, Just a quickie….
Wanna See how we got from this…                                                                                     To This…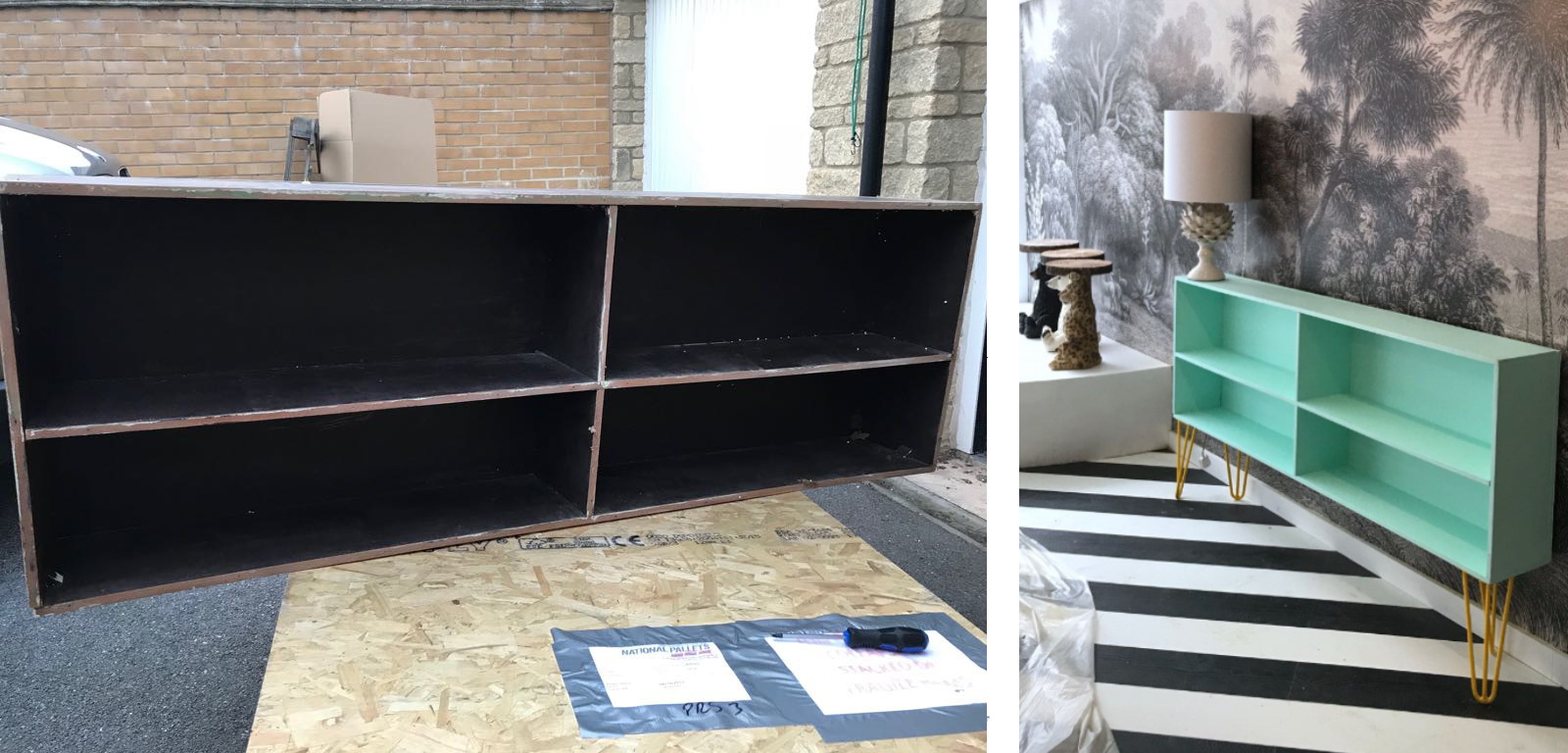 Follow our step by step, no nonsense foolproof plan….
Visit your local skip and hunt out the dirtiest cabinet you can find. See the potential underneath the dirt and don't forget to barter, this beast cost me the bargainous sum of £5.00.
Drag OH with you to help carry the monstrosity home.
Dig the electric sander out and set up camp at home with dust sheets, protective googles, knee pads and gas masks. (You can never be too careful)
Realise there's no need for you to do absolutely everything, you've done enough. Sit down with a coffee and make a child do the hard work.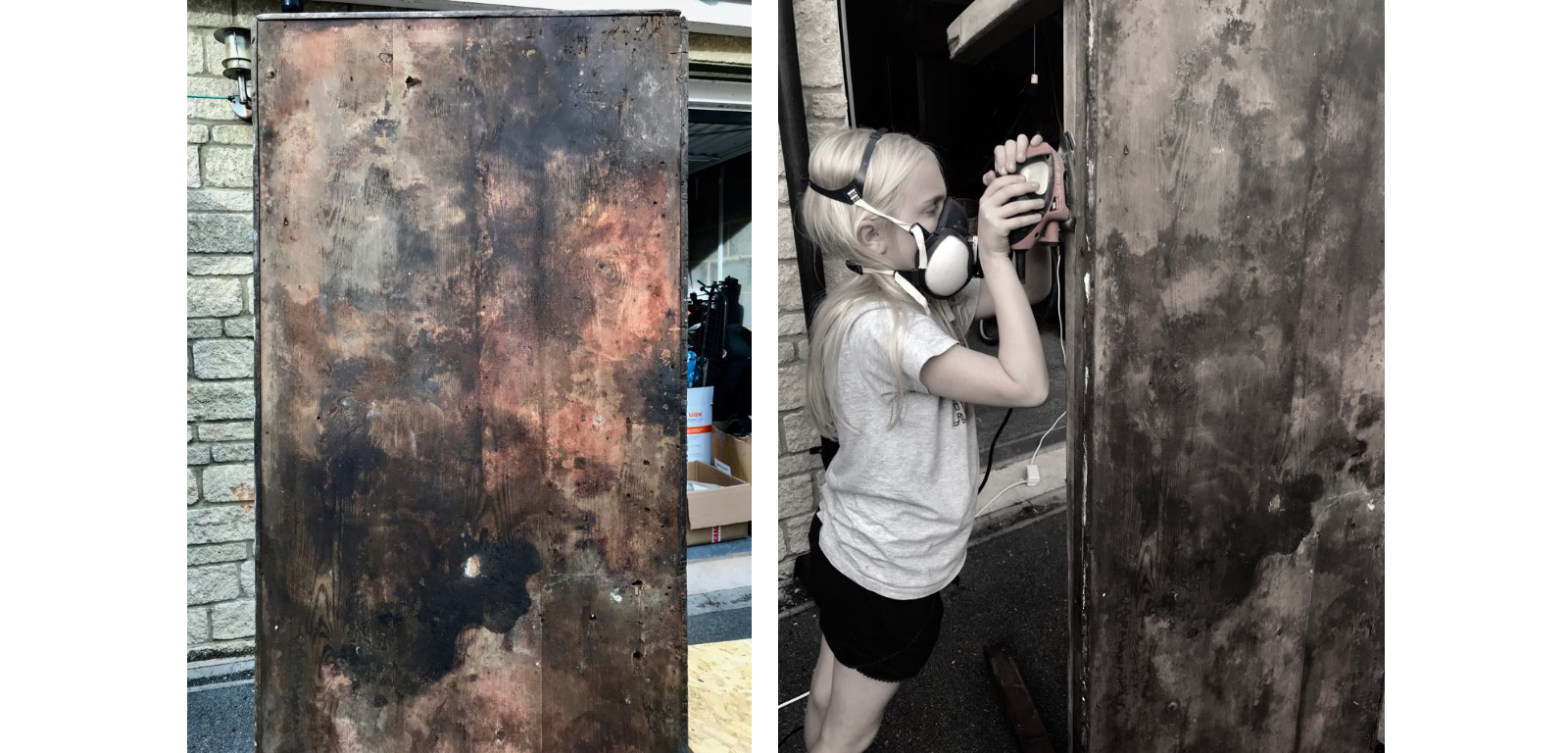 Once the sanding has been done, the fun is about to start. (But don't tell the kid that. Tell them it's bedtime)
Undercoat is your best friend. This beast needed two coats of good quality undercoat and primer. You don't want any of that dirt seeping through and revealing your dirty dirty secrets.
Sing "Ebony and Ivory" at the top of your lungs. (This step is essential for the creative process)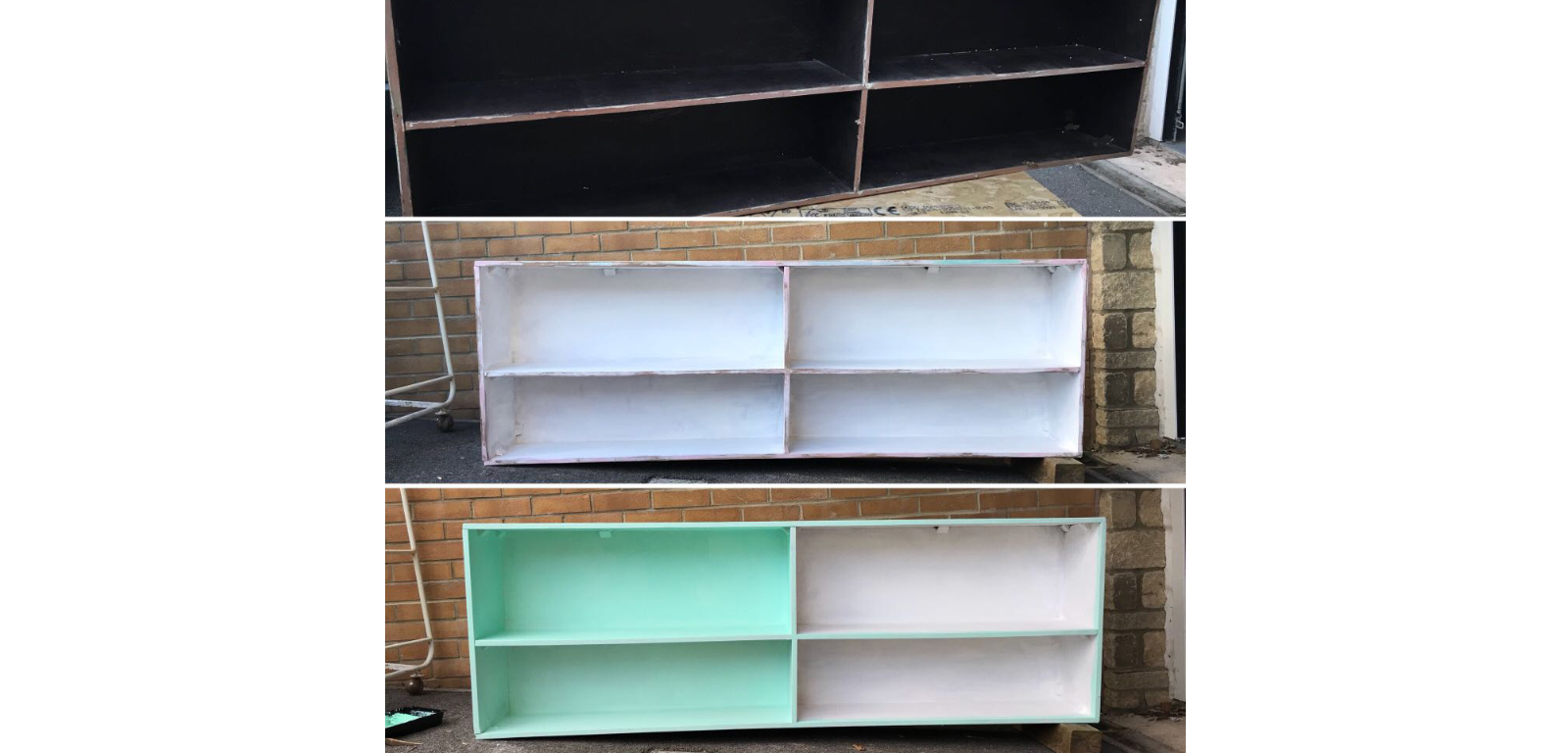 Whittle your colour choice down to your top 3, or your top 5. From here consult family members, friends, and your followers on instagram for their favourites.
Ignore all of them and go with the one you first thought of.
This minty beauty is called Frosty Aqua and its from Valspar.
Add some banging hairpin legs found on ebay
And voila!
You can't say I'm not helpful!
Love Frankie
X