Each year the clever bods at The Pantone Colour Institute put their heads together to decide the next Colour of the Year. We don't know why or even how they do it, but looking back over the years they've been pretty spot on in forecasting emerging trends in our colour saturated world.
Looking closely at the fashion industry, the interiors world and even the latest food trends, they pull together what they believe will be the next "go to" colour. What's even more interesting though is that they take into account the current state or "mood" of the world, looking at the global culture, the economy and the attitude of individuals around the world.
Past colours have included 2017 "Greenery" introduced to encourage us to get outdoors and take a break from the materialistic man made consumer world.  2016 excitingly introduced two equal winners for the coveted prize of Colour of the Year, Rose Quartz and Serenity (a pale blue) This was a bold statement to gender equality and fluidity.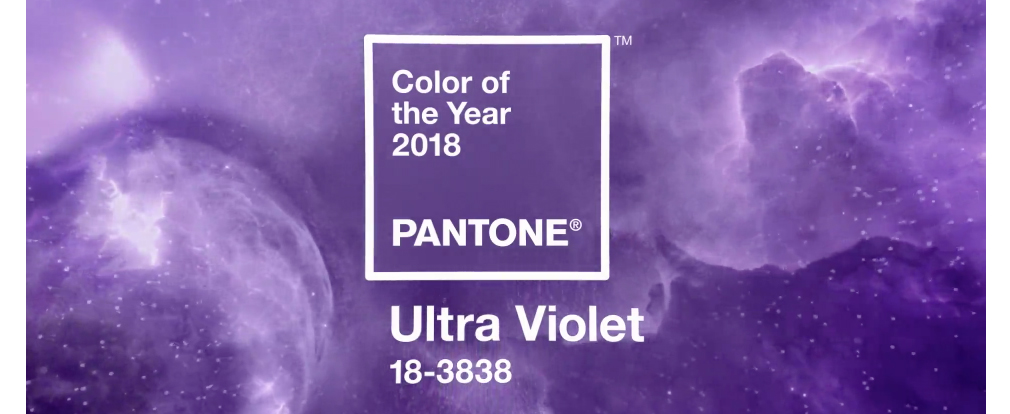 This brings us nicely up to 2018; where it seems Pantone are encouraging us to seek inventiveness and to open our imagination through artistic expression and spiritual reflection.  2018 brings a welcomed introduction to the bold hue Ultra Violet (or 18-3838 if you speak the Pantone lingo.)
A nod to the future; to the cosmos and to a spiritual calming originality. It emulates, luxury, power and drama whilst also conjuring up calmness, creativity and even magic!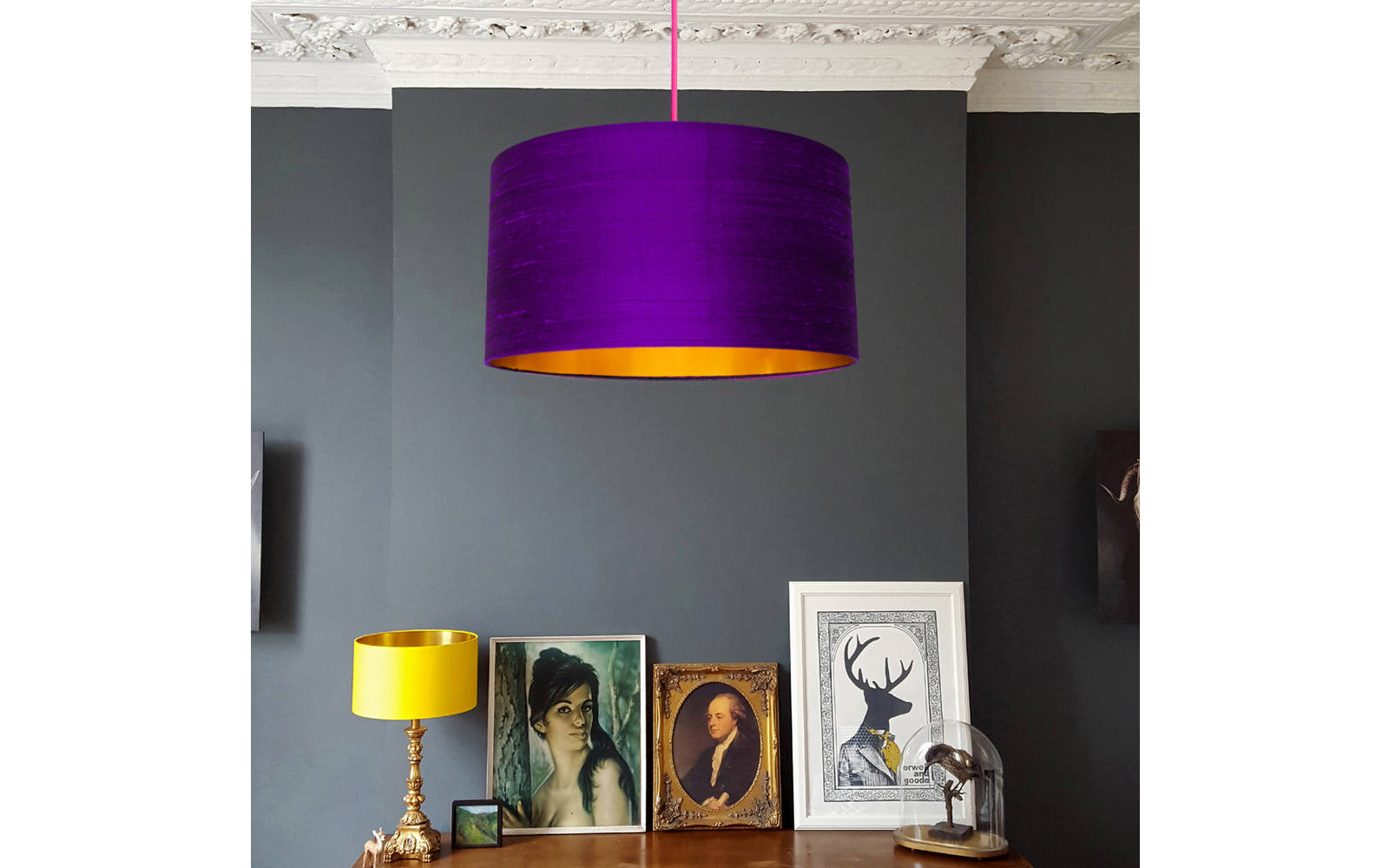 Here at Love Frankie, we are pleased to re-introduce you to our Ultra Violet silk dupion lampshade. Handmade to order in 13 different sizes, suitable for either ceiling pendants or lamp bases as standard and looks delightfully perfect paired with our warming and enigmatic metallic linings.  Enigmatic purples have been a symbol of counterculture, unconventionality and artistic brilliance. And what's more; the use of purple-toned lighting is known to energise and inspire.
So if lilac and lavender are too sickly, and deep burgundy or damson is too bold, add a touch of glamour with this rich mystical purple, our ultra sleek ultra violet silk fabric lampshade Ain't no shrinking violet.
Statement Lighting, Creative Interiors and Homewares by Love Frankie x