These monochrome beauties are here to show you a trend that simply never goes out of style. Chic, sophisticated and stylish, black and white has been the go to colour combo since…well, since forever.
As always, here at Love Frankie we are here to inject a sense fun into your decor; may it be stripes, chevrons or geometric prints, we want you to add a playful touch to your eclectic interiors.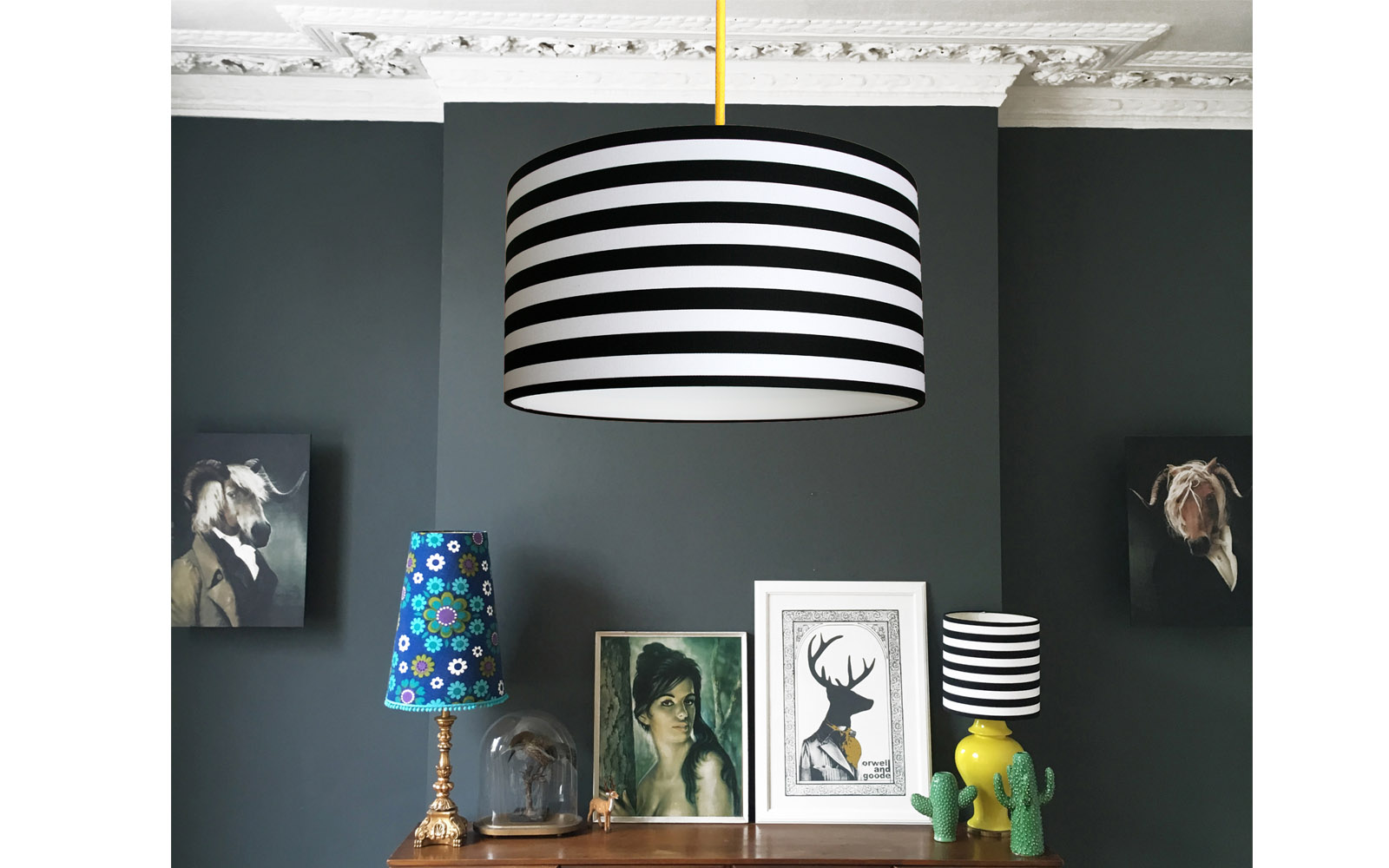 So with this, we've put together our latest collection of black and white super fun, super sophisticated and super cool monochrome shades.  Team these beauties with our simply divine brushed copper or gold linings, or leave them bare to really nail that monochrome trend.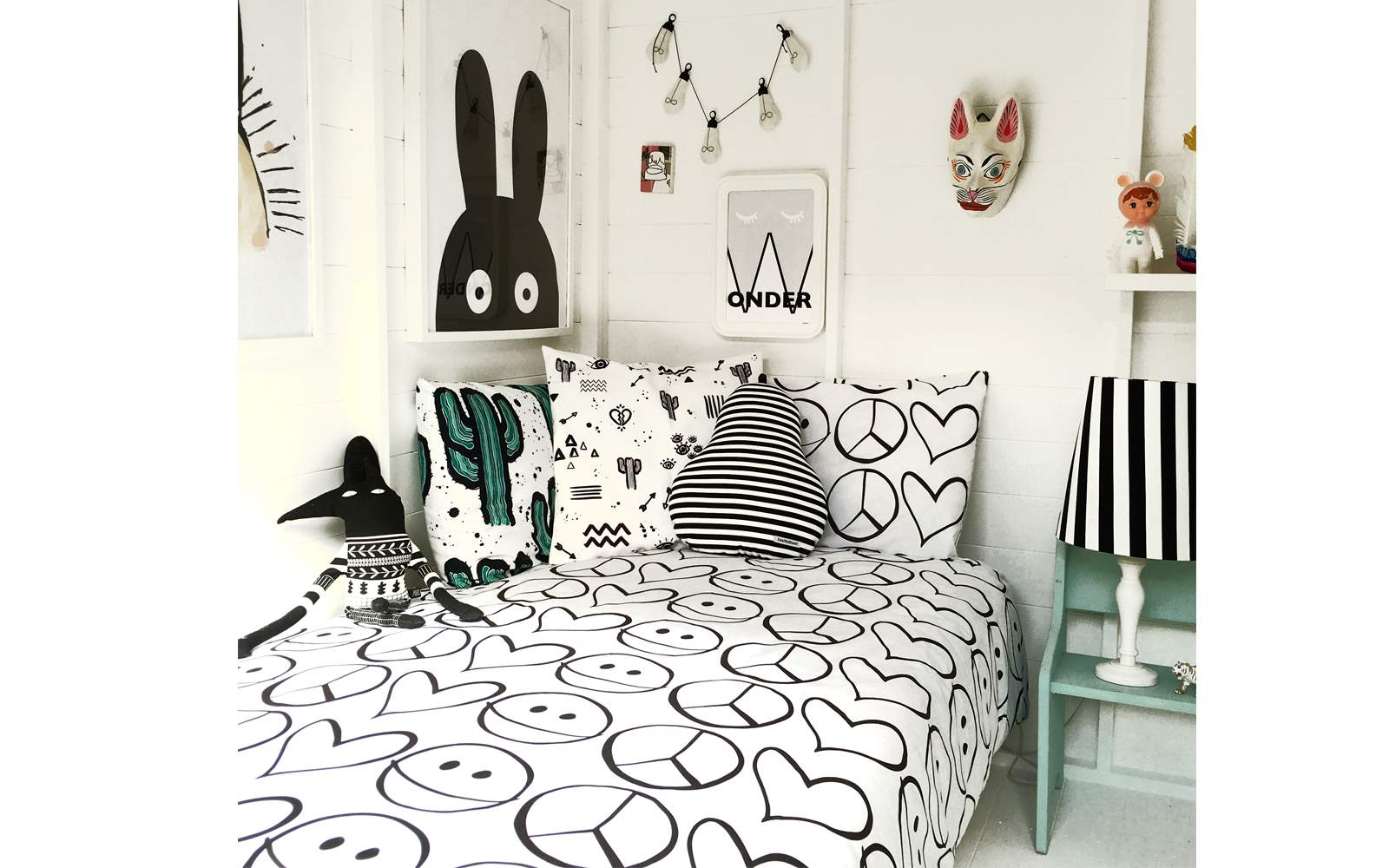 Work the Trend:
First thing to remember is that there are no rules in design, what is important however, is working with what you've got. So no matter how big or small your space is, the simplicity of the monochrome trend is sure to make an impact.  Pairing black and white is extremely versatile due to the minimal use of colour, clean lines and simple silhouettes.
Our Edgy geometric styles are perfect for an androgynous cool look. To add warmth and texture pair it with natural materials such as rattan or wicker for a super stylish scandi vibe.

1: Rattan Love from Petit & Small
2: Geometric cushions and natural rattan stool
3: Gorgeous Rattan Hanging chair coming soon to Love Frankie
4: Industrial kitchen vibes soften with the natural wicker chairs
5: Crisp white and natural materials are a winner every time. Credit: HLiving
Our Fun circus drum inspired shades are designed with kids in mind, add bold pops of colour such as Pink or Yellow to freshen and inspire your kigs digs…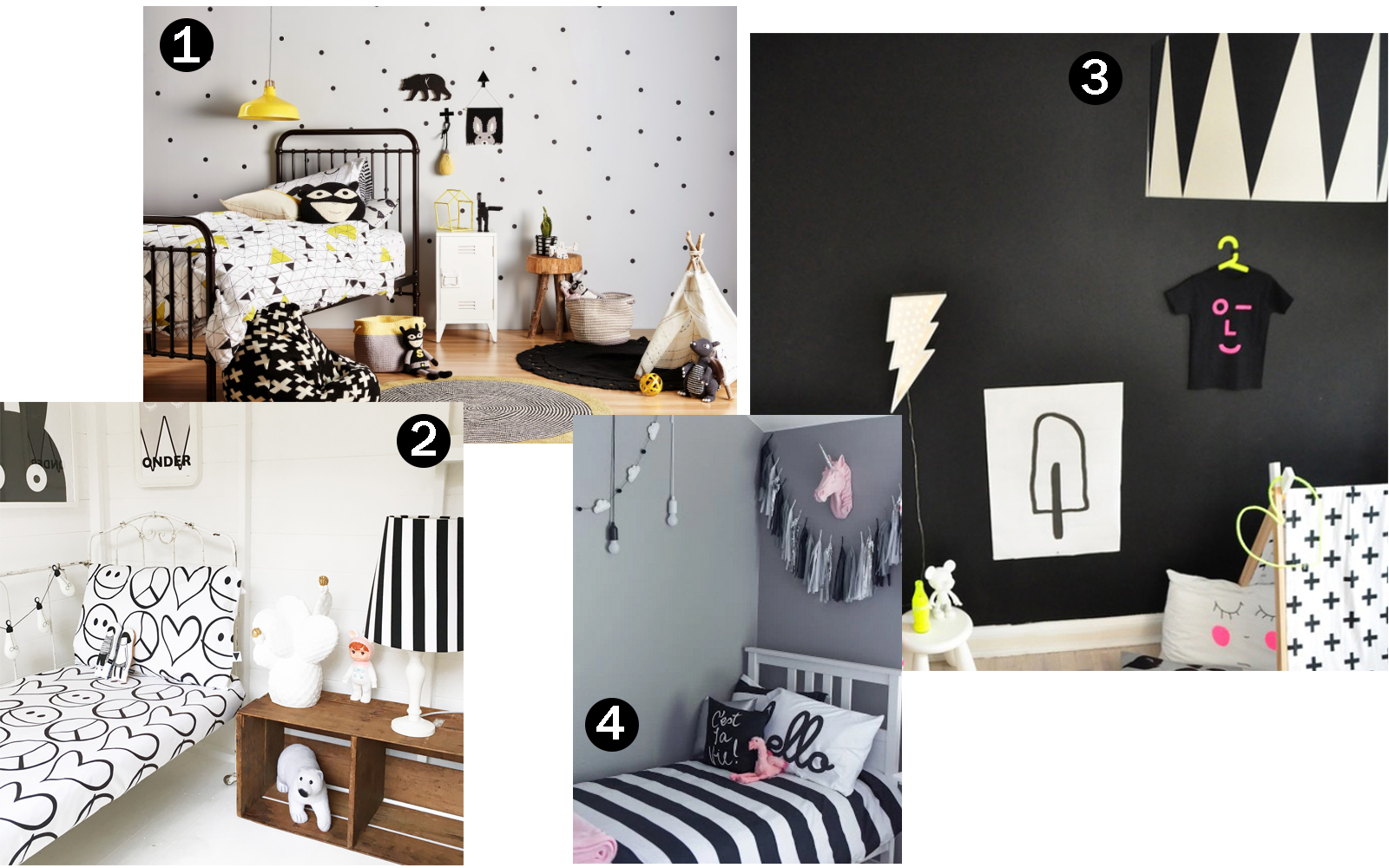 1: Enjoy colour and fun with this kids yellow inspired monochrome bedroom
2: Love Frankie Peace Out Bedding Collection and Stripe Shade
3: Love Frankie Circus Drum Shade
4: Pink inspo from Taylor Joelle
Shop the Collection with Love Frankie and enjoy 20% off
To celebrate our love for all things Monochrome
We're offering 20% off absolutely EVERYTHING until Midnight on Friday 13th October
Just enter the following code a checkout
MONOCHROME
Happy Shopping!
Love Frankie
x