Welcome to the home of the Kooky Lemur Lampshades.
Here at Love Frankie we are the original designers and manufacturers of the best selling Kooky Lemur Lampshade Collection.
Our best selling teal lemur lampshade in Egg Yolk Yellow has been given the Love Frankie treatment and is now available in a variety of bright, bold colours. This vivacious Lemur wallpaper features fabulous foliage, hummingbirds, gecko's and of course a kooky little lemur.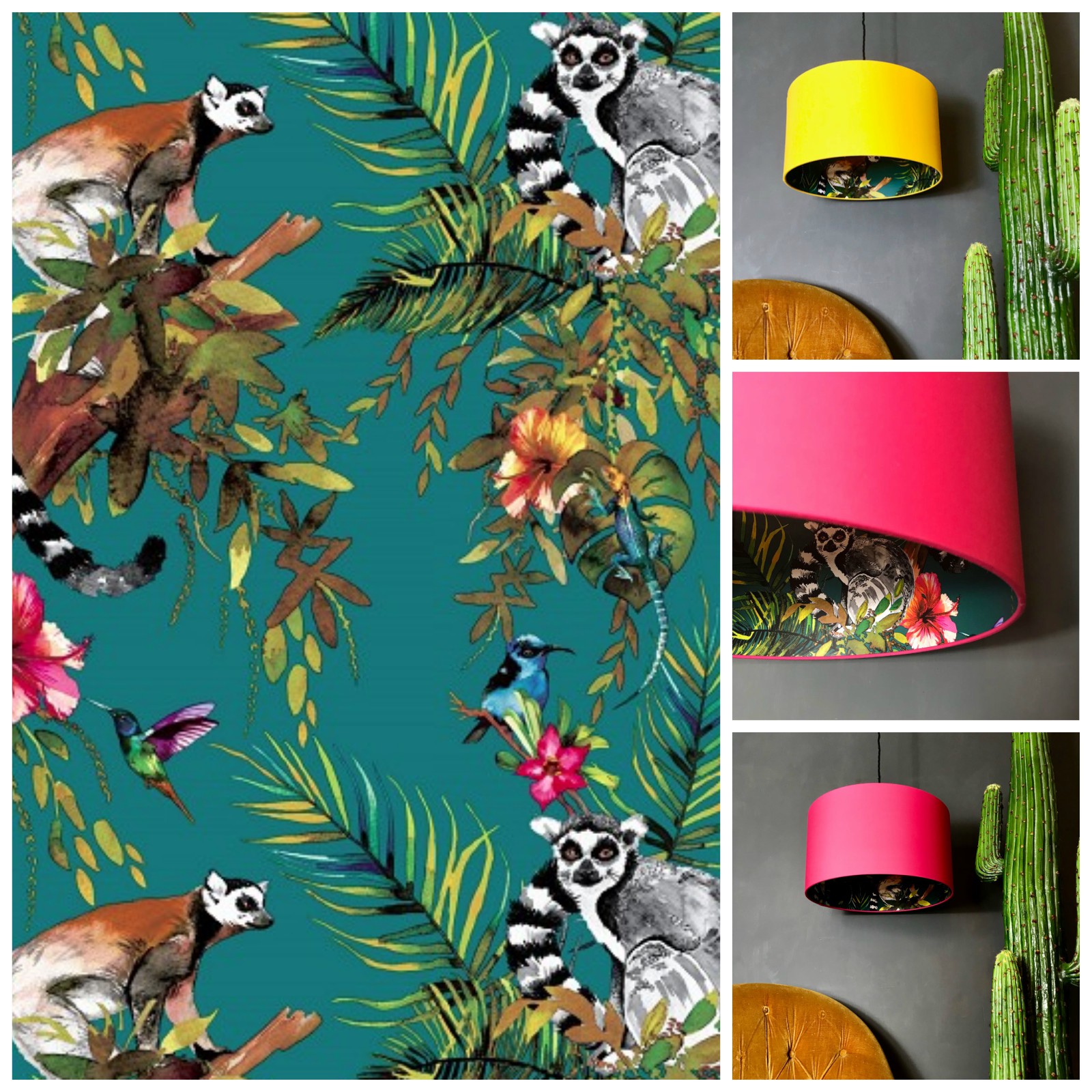 We have curated a collection of beautiful silhouette lampshades using the silver, teal or midnight blue lemur wallpaper on the inside or the lampshades and our fresh, fun 100% cotton fabric on the outside.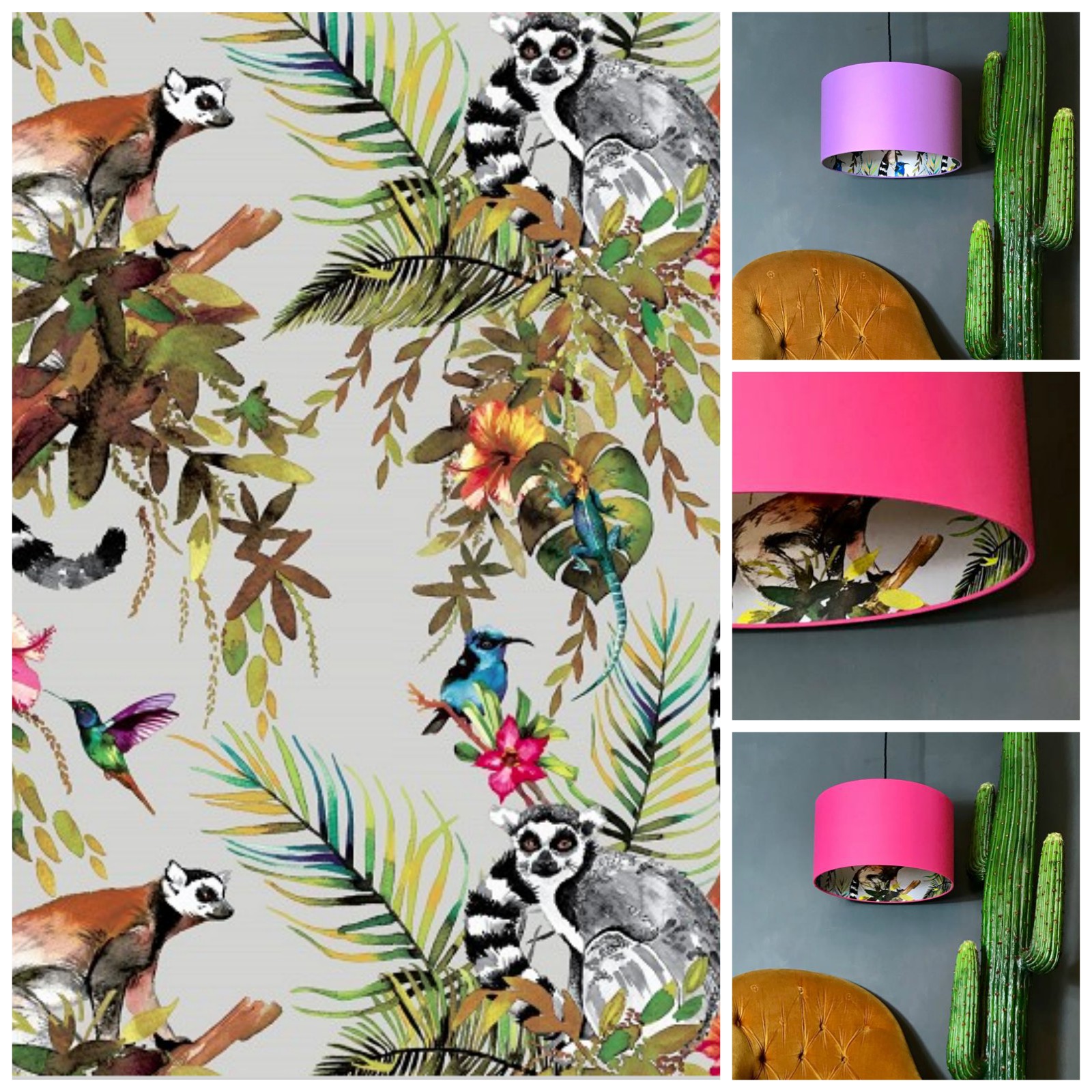 NEW: Lemur wallpaper in this stunning silver with Bubblegum Pink or Lilac cotton.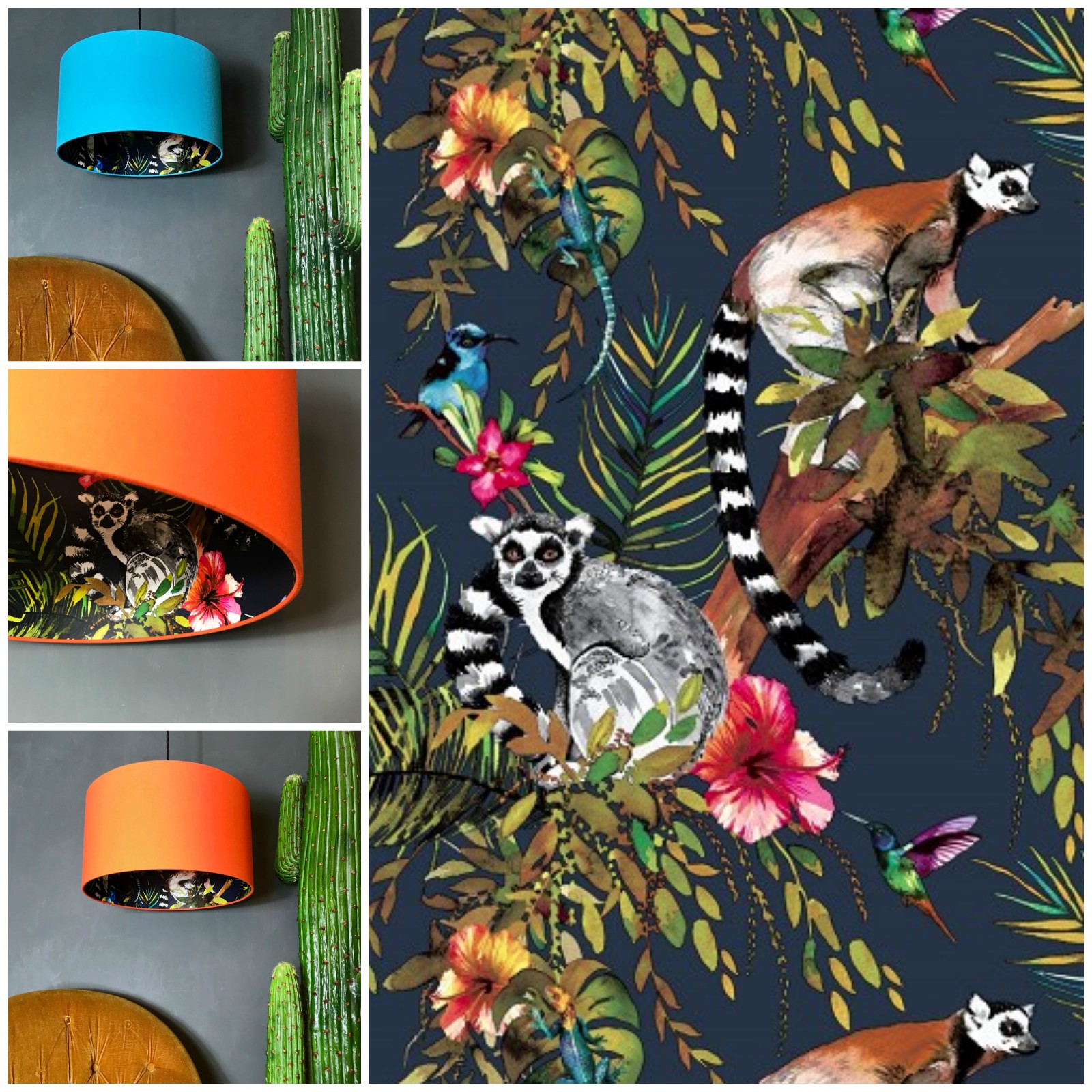 NEW: Lemur Wallpaper in Midnight Blue with a zesty Tangerine orange or gorgeous Sky Blue Cotton.
View the full collection here:
Teal Lemur Wallpaper Lampshade in Watermelon Pink
Teal Lemur Lampshade in Egg Yolk Yellow
Teal Lemur Lampshade in Hunter Green
Midnight Blue Lemur Lampshade in Sky Blue
Midnight Blue Lemur Lampshade in Tangerine
Silver Lemur Lampshade in Lilac
Silver Lemur Lampshade in Cloud Grey
Silver Lemur Lampshade in Bubblegum