Enter the enigmatic and magical world of Animalia the newest collection of wallpaper and fabrics from the outstanding talents of Emma J Shipley. Each design is painstakingly drawn by hand in pencil, taking inspiration from myths, urban legends and the unique beauty of the natural world.
Prepare to be inspired as we have curated our latest lampshade collection around some of our most favourite designs and patterns, The TRIBE Collection features Striking tigers, Wild Leopards, sumptuous fabrics and decadent black fringing.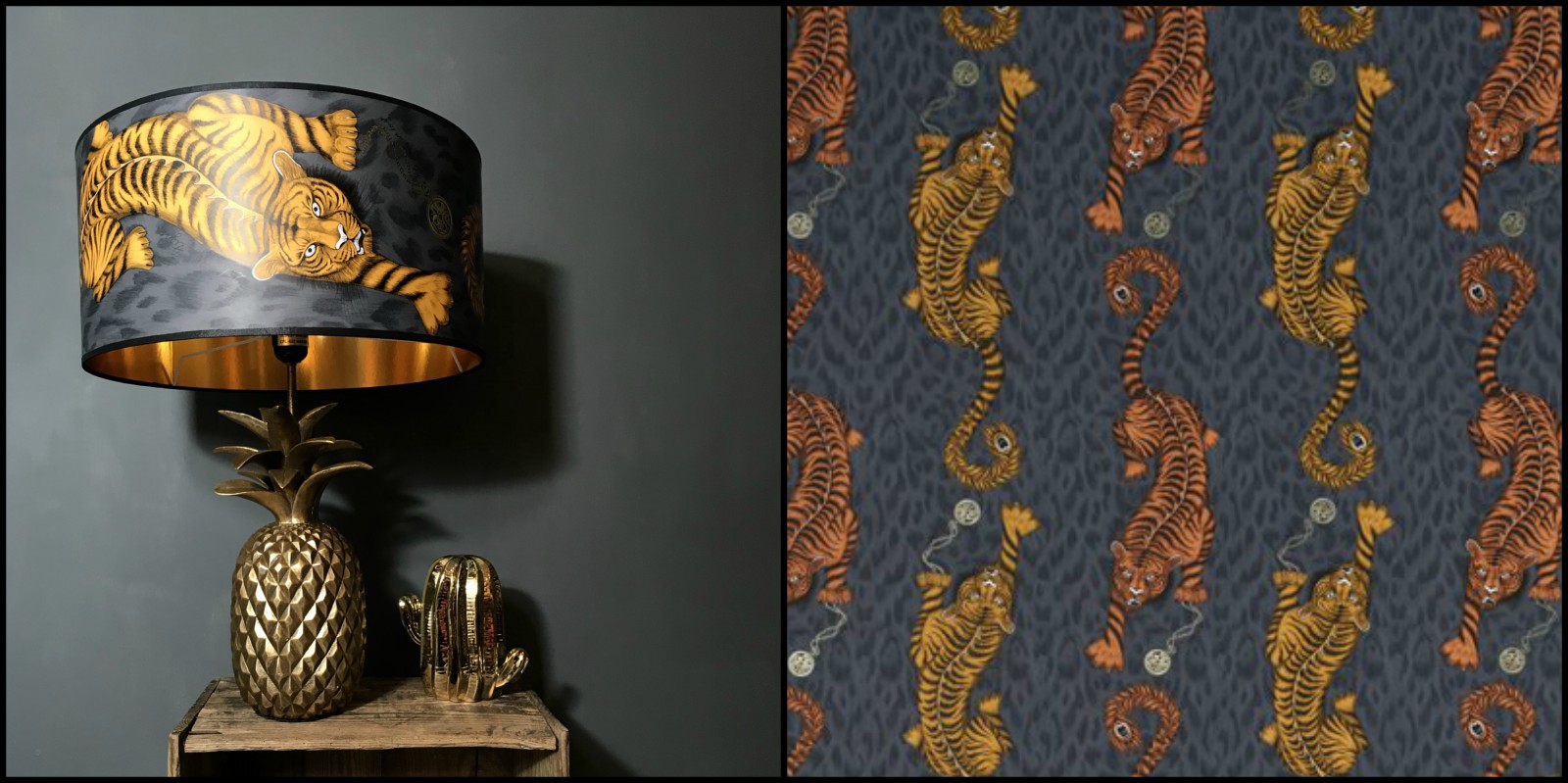 The Tigris Lampshade features a striking tiger on the prowl. Look closer and you'll see a subtle leopard print on the grey background, finished off perfectly with an injection of fantasy as his tail morphs into a peacock feather and not forgetting the metallic vintage timepiece.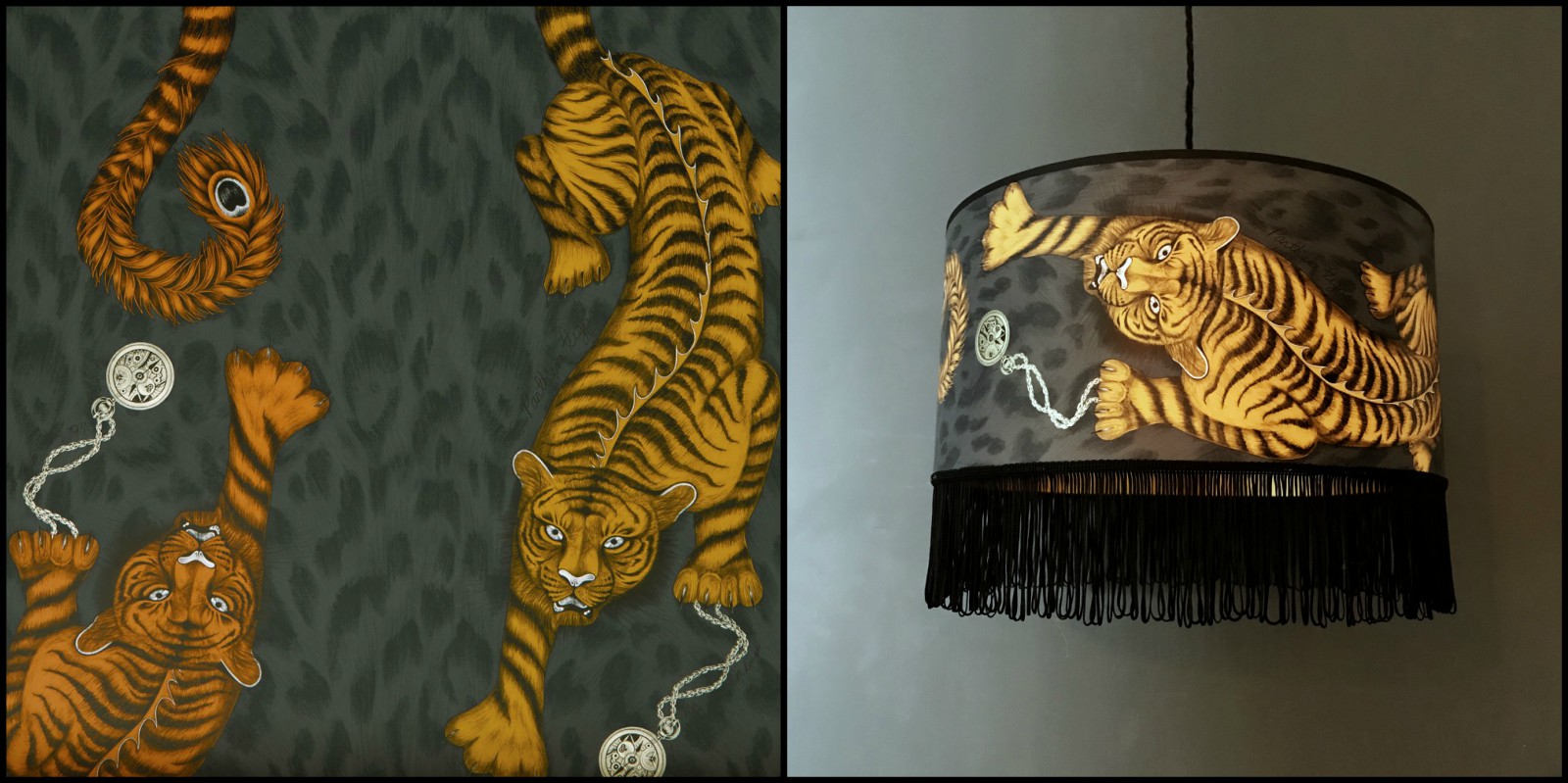 Join us on our magical journey through a fantastical jungle and go WILD with your decor with Statement lampshades from Love Frankie.
As Featured in Gorgeous Handmade Lampshades  on one of the most fabulous creative and informative blogs"Mad About The House"