More inspiring wallpapers and wall murals come direct from our latest collaboration with Rebel Walls.
The outstandingly talented Rebels Walls hail from Scandinavia and showcase an eclectic, creative collection of inspiring wallpapers you never knew you needed. So go on…. Be a rebel with your decor.
Part II of our collections focuses on tropical nature inspired wall coverings, textured brick and concrete effects and finally some of the coolest and fun kids murals perfect for your little ones.
J U N G A L O W
You must know by now that we're huge fans of all things Jungalow and botanical. Bring the outdoors in with this gorgeous collection of nature inspire murals. Think free spirited bohemia, saucy succulents and gorgeous greenery…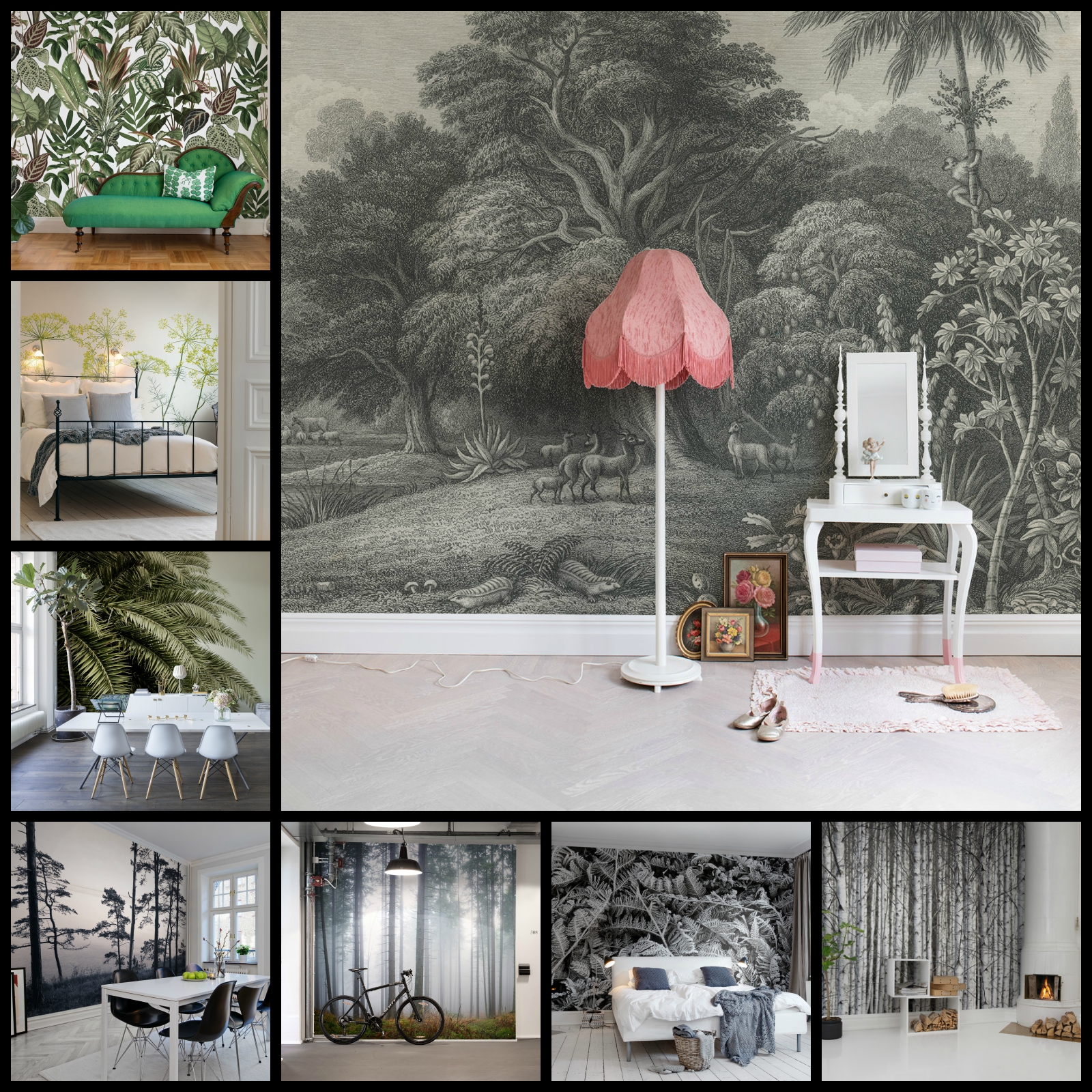 Main Image –
Jungle Land  (As featured in our High Street Store in Totnes, Devon)
Anti-Clockwise from left-
1- Mischievous Monkeys
2- Crown Of Dill
3- Leaf Love
4 – Old Pine Trees
5 – Forest Glade
6 – Frost Leaf
7 – Birch Trunks
U R B A N  V I B E S
Chanel the coolest New York loft apartments for your lounge, or how about adding some texture and warmth to your kitchen in the form of our faux exposed brick. Some of our favourite wallpapers are the distressed concrete or patina effects, we think these would be perfect for a feature wall in the bedroom.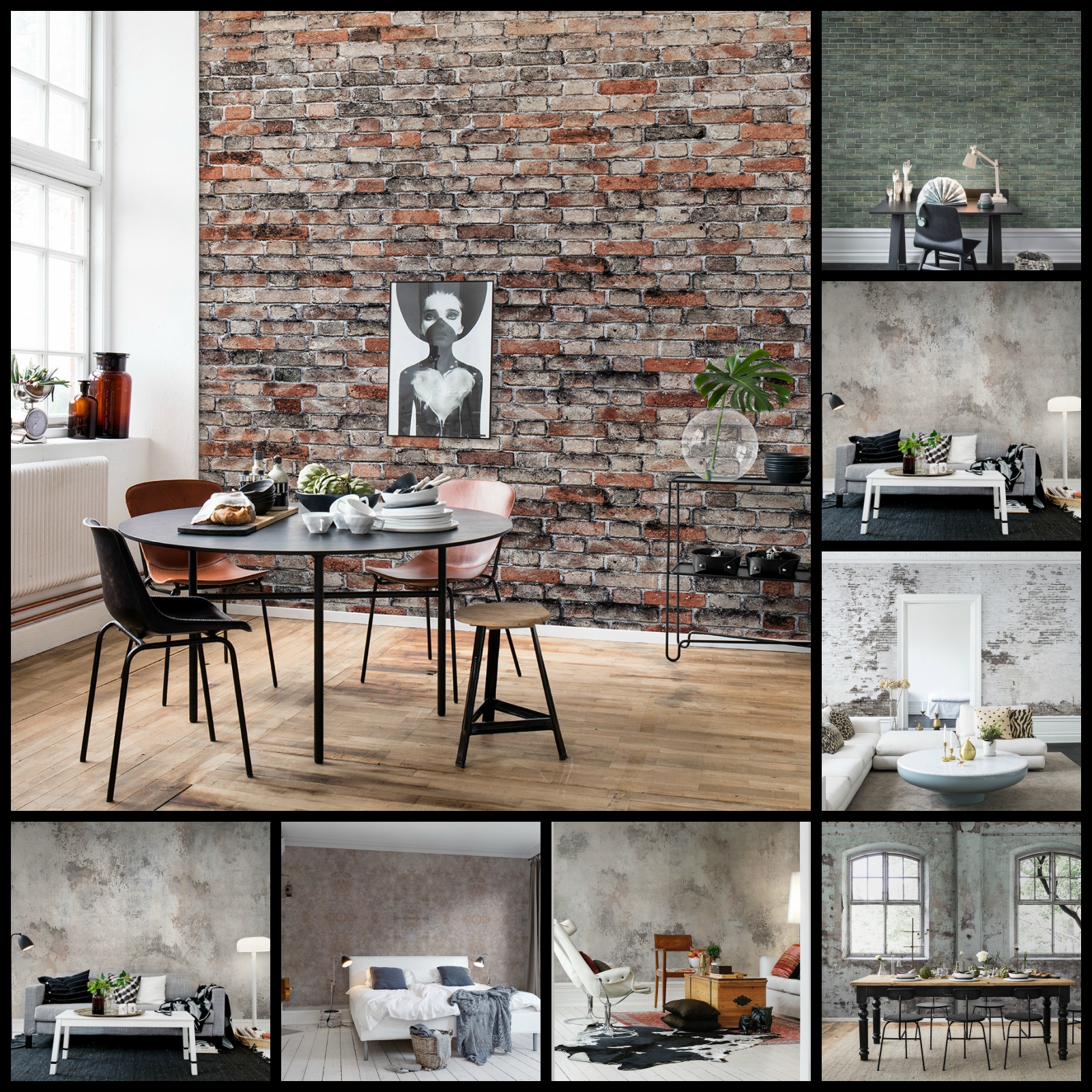 Main Image
Brick Work 
Clockwise from Right
1- Urban Emerald
2- Patina
3- Industrial Ivory
4- Perspective Manoir
5 – Squared Painting
6- Vintage Wallpaper
7- Fossil Stone
N E V E R  G R O W  U P
Decorating the kids rooms or the very first nursery can be an extremely exciting but personal task. Let Love Frankie and Rebel Walls take the stress out of your decor choices with our coolest selection of kids wallpapers. Help them locate countries on world maps, help understand words and letters with our crossword inspired murals, or what about some of the beautiful ageless and timeless designs. Whatever you choose, its safe to say they'll probably end up with the most stylish room in the house!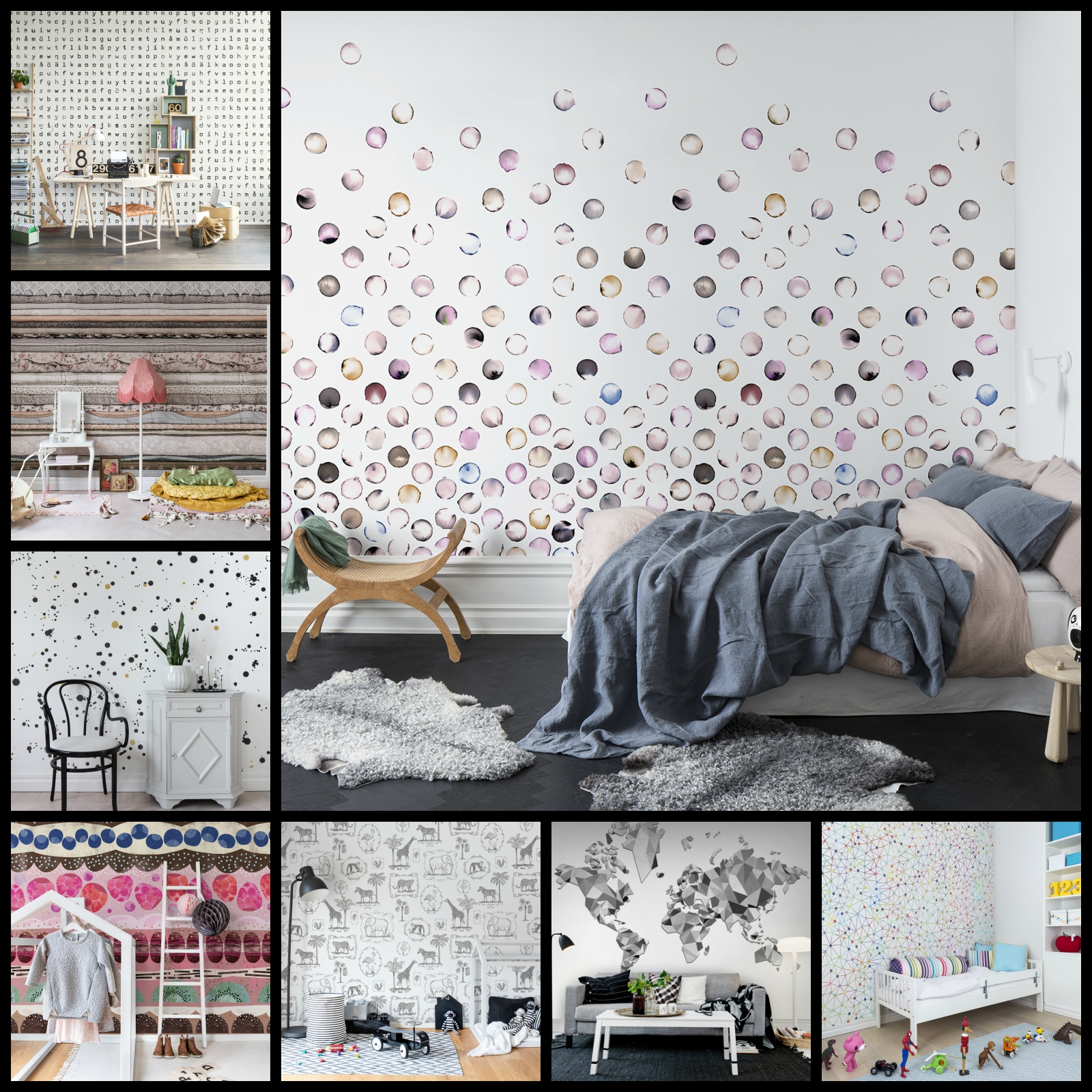 Main Image
Anti-Clockwise from Left
1- Typomania
2- Her Royal Slumber in Vintage
3- Ink Colossal 
4- Sugar Stripe
5- Animal Party
6- Triangle Land
7- Twinkle Twinkle 
HOW TO ORDER:
Browse the Love Frankie X Rebel Walls collaboration.
Enter the exact dimensions of the wall you wish to cover.
Get an immediate quote for your bespoke mural. No paper wastage and no awkward pattern matching, we promise!
Order through the Rebel Walls Website. (No Payment required yet)
Your mural will be dispatched within 4 – 6 days to Love Frankie HQ.
We will notify you as soon as your mural arrives where the outstanding balance plus our delivery charge of £5.95 will now be due.
Your mural will be dispatched on a next day service.
Unleash your rebellious streak and don't forget to #lovefrankiegang on Instagram as these murals are too good not to share!
For any questions or if you require any help with ordering, please do not hesitate to get in touch!
hello@lovefrankie.com or call our store 01803 866399