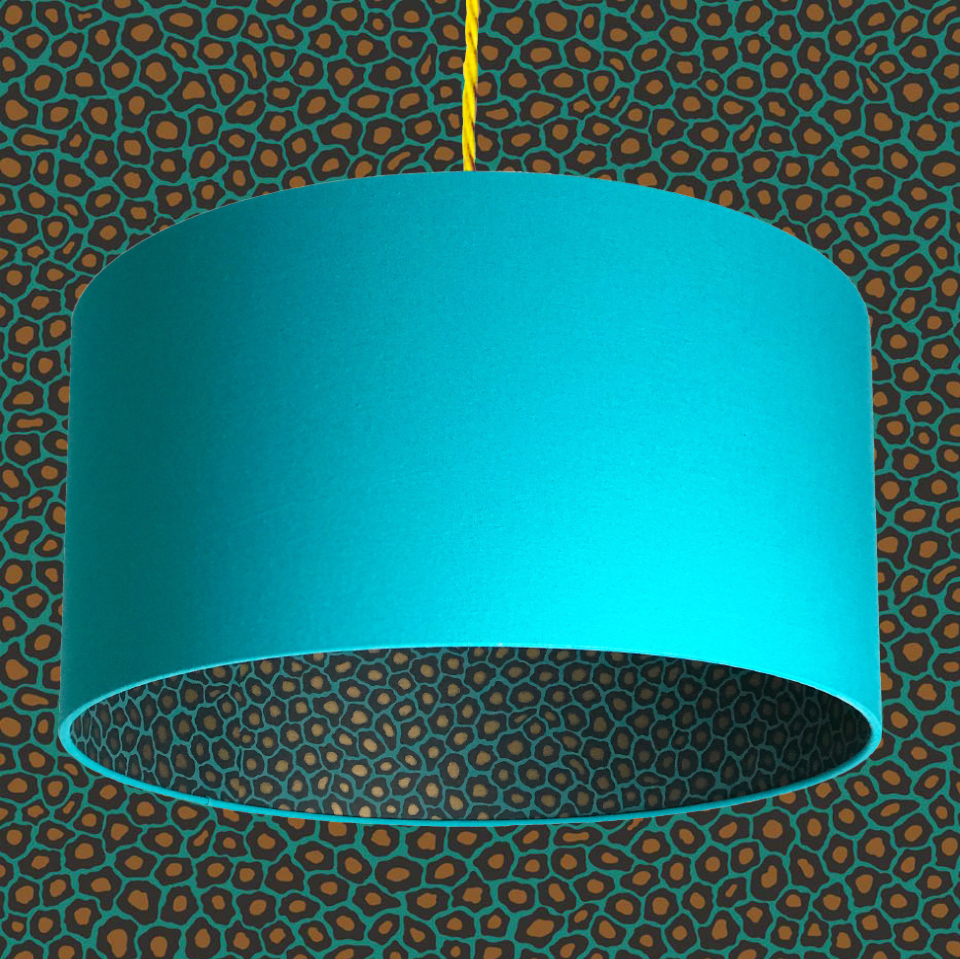 Prepare to be inspired as we have curated our latest lampshade collection around some of our most favourite designs and patterns. The WILD ANIMAL collection allows you to vamp up your interiors with your favourite animal print designs.
From Wild Leopard Print to Sumptuous Snakeskin, plus Kooky Giraffe Spots to statement Mock Croc designs.
The Senzo Spot (as pictured above) is one of the latest designs from wallpaper extraordinaires Cole & Sons and has been inspired by the charming pattern of giraffe spots.
Adding another statement silhouette design to the Love Frankie collection, its' rich, inky petrol blue hue and gold accents pairs perfectly with our Zesty Jade Cotton and metallic gold lining.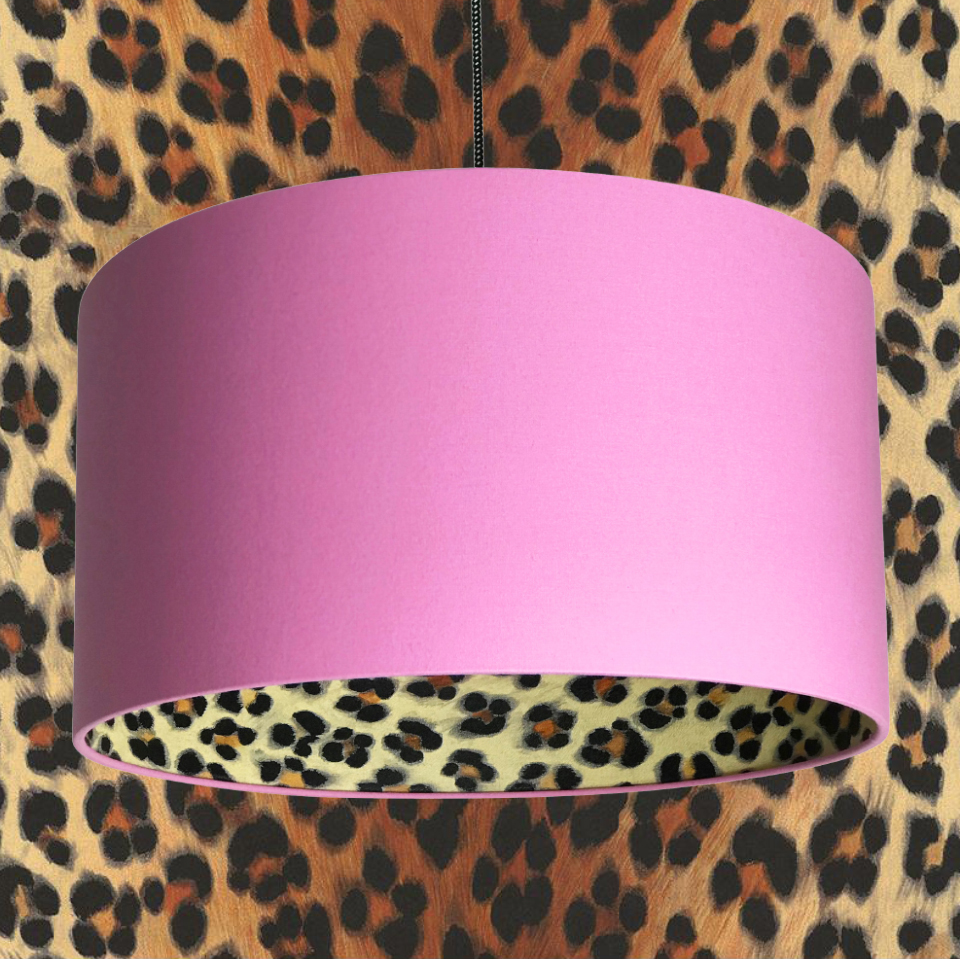 Our best selling Wild Leopard Silhouette Lampshades are now available in 4 statement colours; Hunter Green, Egg Yolk Yellow, Black Cotton and our NEW fave – Candy Floss Pink.
Reaffirm your love for the leopard, he's turning out to be our most fabulous faithful friend…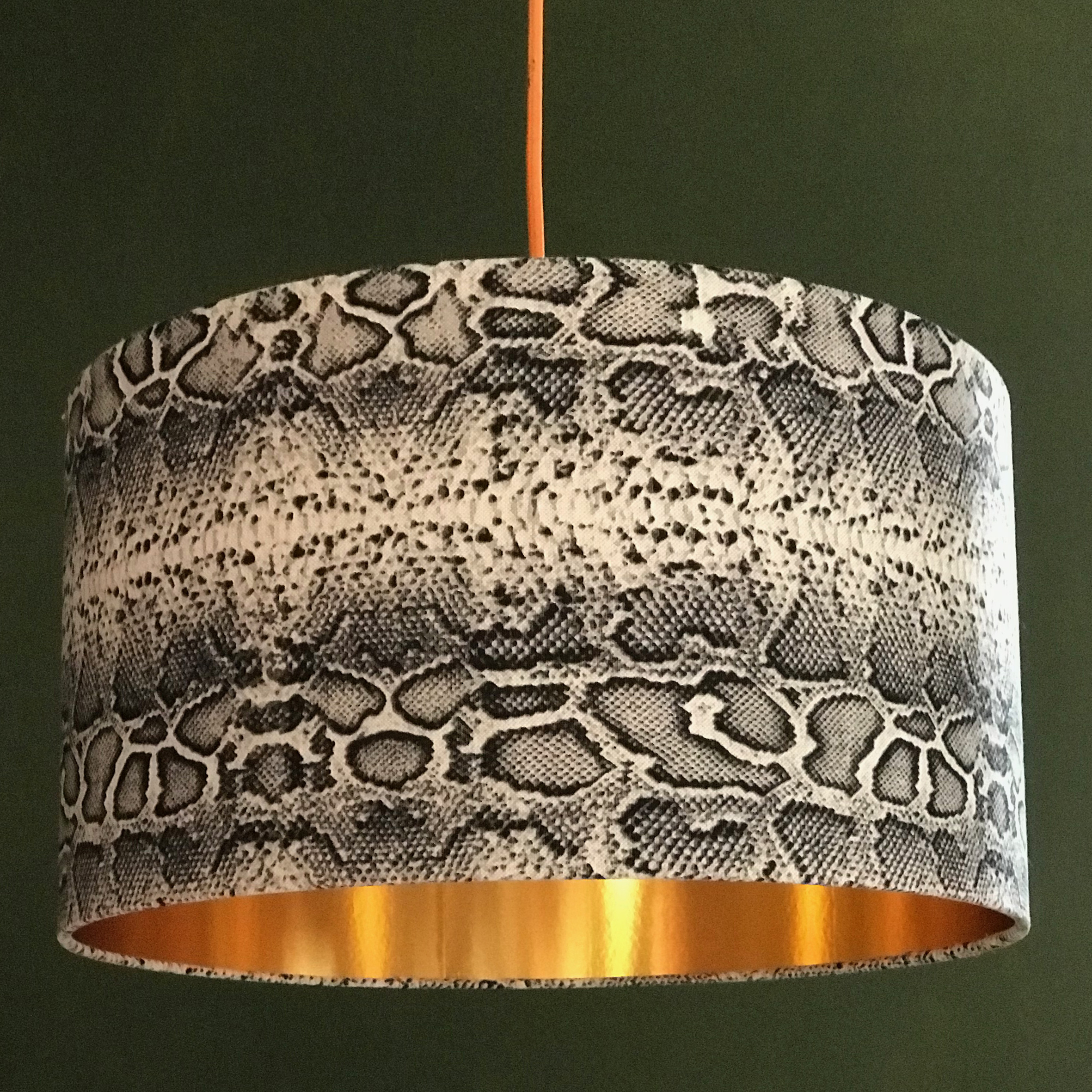 Continuing our love for all things animal print, charm your friends with our Serpent Snakeskin lampshade. Made from 100% linen it pairs wonderfully with our ambient Gold or Copper linings, allowing you to inject a touch of gothic glam to your homes.
Plus… our best selling Wild Leopard wallpaper is now available with our metallic linings making this wild leopard print lampshade a real thing of beauty. Allowing you to vamp up your interiors with everyones favourite leopard print design.