Colour Makes People Happy is an independent paint retailer in South London. Here at Love Frankie Towers we couldn't agree more.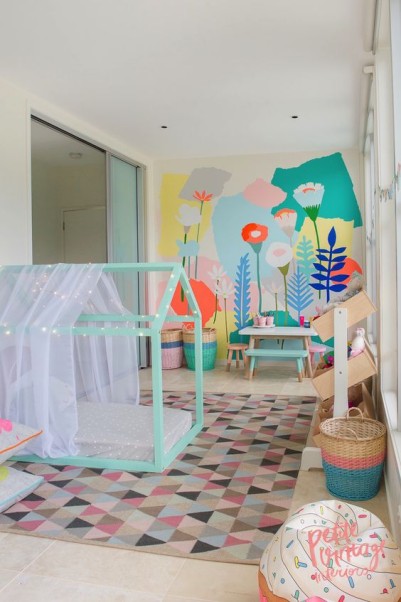 Founded by Simon March as a middle ground between the two extremes of the paint buying retail experience. Neither a hardware nor a stuffy interiors store, he has create a place dedicated to colour and a personal service that allows people to make decisions based on what they like and not what is considered good taste or of the moment.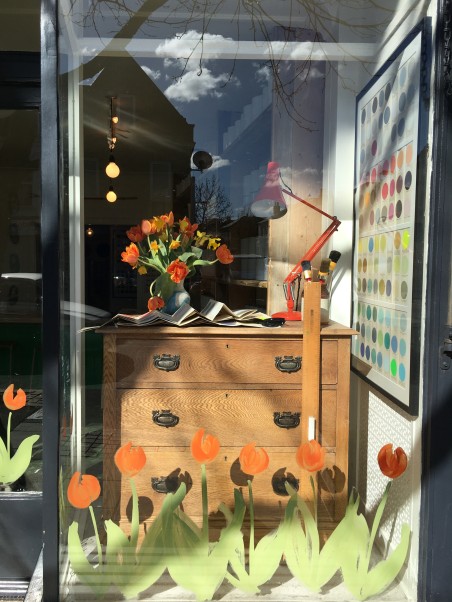 He has a strong antipathy to the trotting out of tired terms such as "heritage colours" since we live in a modern world of electric light bulbs and central heating and not stately homes and pavilions with drawing rooms. You won't find "Elephant's Breath" or "Mouse's Back" here but you could chance on"Red Stewart" or my personal favourite "I thought I told you to wait in the car".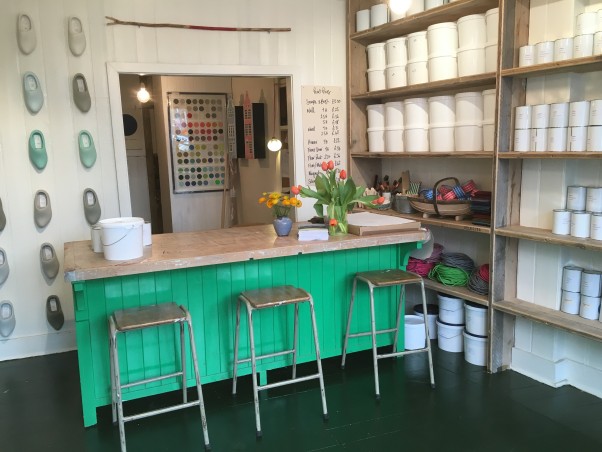 If a trip to their shop is not enough to get your creative juices flowing in the right direction, they offer a home visit service. I was lucky enough to be treated to the insightful advice of the lovely Jessica Horwood at my home. She gently nudged my procrastination and helped me realise what colours I had wanted all along. Turns out it's "Hair of nan".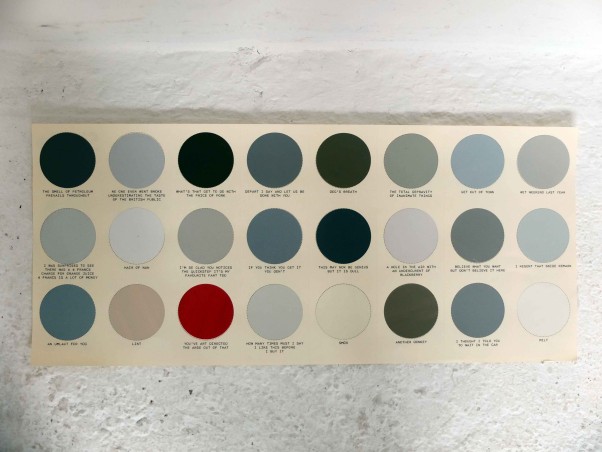 She was full of insider information such as how to avoid buggy scuffs on walls. Apparently this is done by putting a gloss colour on the bottom half of your walls. Not letting children over the threshold works equally well.
She's not one to shout about it on the site but she is a painter of beautiful murals, especially in childrens bedrooms and I shall certainly be snapping her up for services to my two's lair.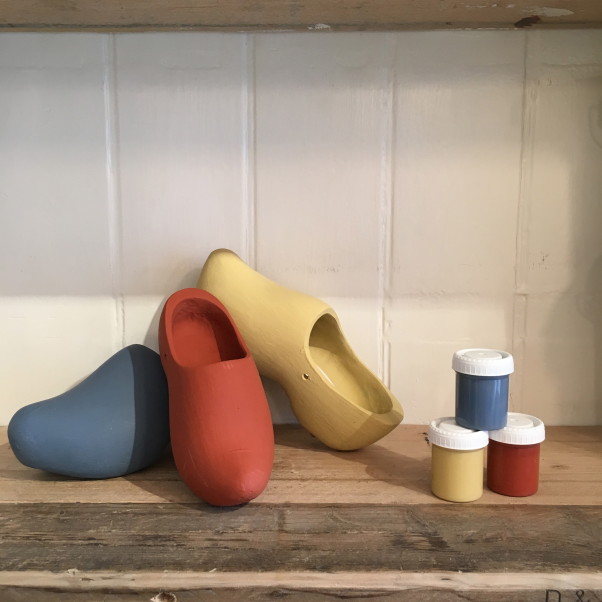 A wall of wooden clogs welcomes you into the shop, each painted in one of their original hues. The colours are mixed with paint from Dutch company Schaepman, who have been in business since 1830. And the entire space, which they proudly tell me is South London's longest shop, feels like a creative studio with a distinctly Dutch flavour (think waffles and hot chocolate). CMPH's manifesto reads
"Why Italian coffee?
Why German engineering?
Why British Tailoring?
Because they are the best.
And the same goes for Dutch paint."
Who knew?