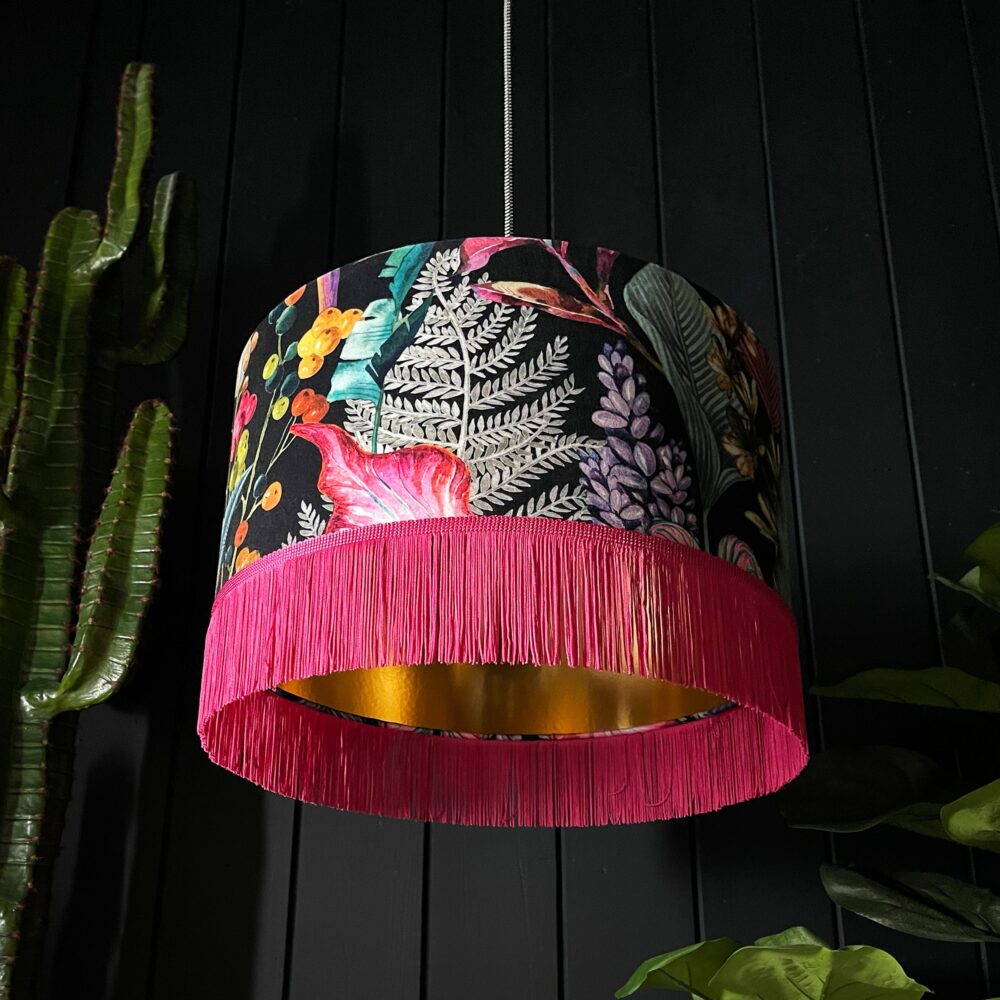 Welcome To The World of The Animalesque!
A cacophony of psychedelic, jungle inspired velvets, a dash of flora & fauna and more than just a sprinkling of mythical big cats & primates.
Our biggest collection to date includes 8 new trippy tropical, jungle inspired velvet fabrics made into over 30 new lampshade designs.
So join us as we float away in this dreamlike, ANIMALESQUE labyrinth.
We hope you enjoy the ride…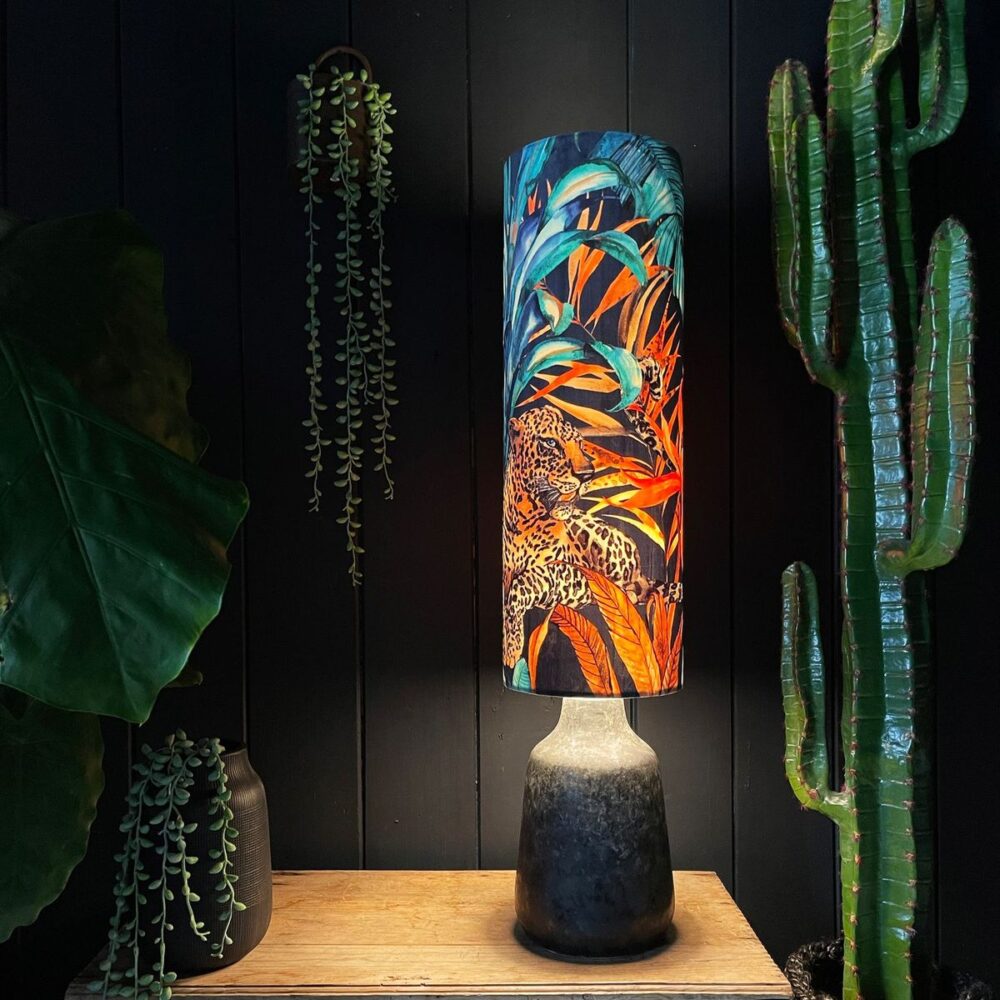 Weave your way through a myriad of NEW Love Frankie designs:
MAGIC FRUITS & ACID JUNGLE
Pop it likes it hot with our Trippy Tropical Acid Jungle and Magic Fruits Lampshades. A veritable feast for the eyes, these bonkers botanical designs are giving more than just a nod to our hallucinogenic heyday and 90's nostalgia.
Colour popping tones of bright pinks and cool blues command attention in this botanical velvet fabrics. The abstract, psychedelic jungle design is the perfect material to make into lampshades.  The vibrant colours on the tropical leaves and the detailing on the poisoned berries will command the eye and offer a true statement lighting design.
JUNGALIST MASSIVE, FABLE & MONKEY PUZZLE
Bow down to our Kings and Queens of the jungle with our JUNGALIST MASSIVE, MONKEY PUZZLE  & FABLE heavy weight velvets.
Featuring an army of mischievous primates and proud leopards. Here, the fauna pair wonderfully allowing you to Immerse yourself in the dreamlike wilderness of the ANIMALESQUE. A psychedelic world of mythical creatures and a labyrinth of jungle flora and magical vines have all come out to play!
MYTHICAL PLUMES, BIRD SONG & SHADOW CALLER
Swooping in to steal everyones hearts in this extraordinary Animalesque land is our magical collection of bird inspired lampshade designs.
Mythical Plumes design depicts magnificent Peacocks, regal and proud in their stance.
The calming, ethereal Bird Song showcases a siege of beautiful Herons, dragonflies and lotus flowers.
Or perhaps you're looking for something a little more dark and moody?  Shadow Caller might be for you – a woodland oasis with verdant leaves and blossoming flowers on a lush noir velvet backdrop.