THE DEADLY NIGHT SHADE WALLPAPER COLLECTION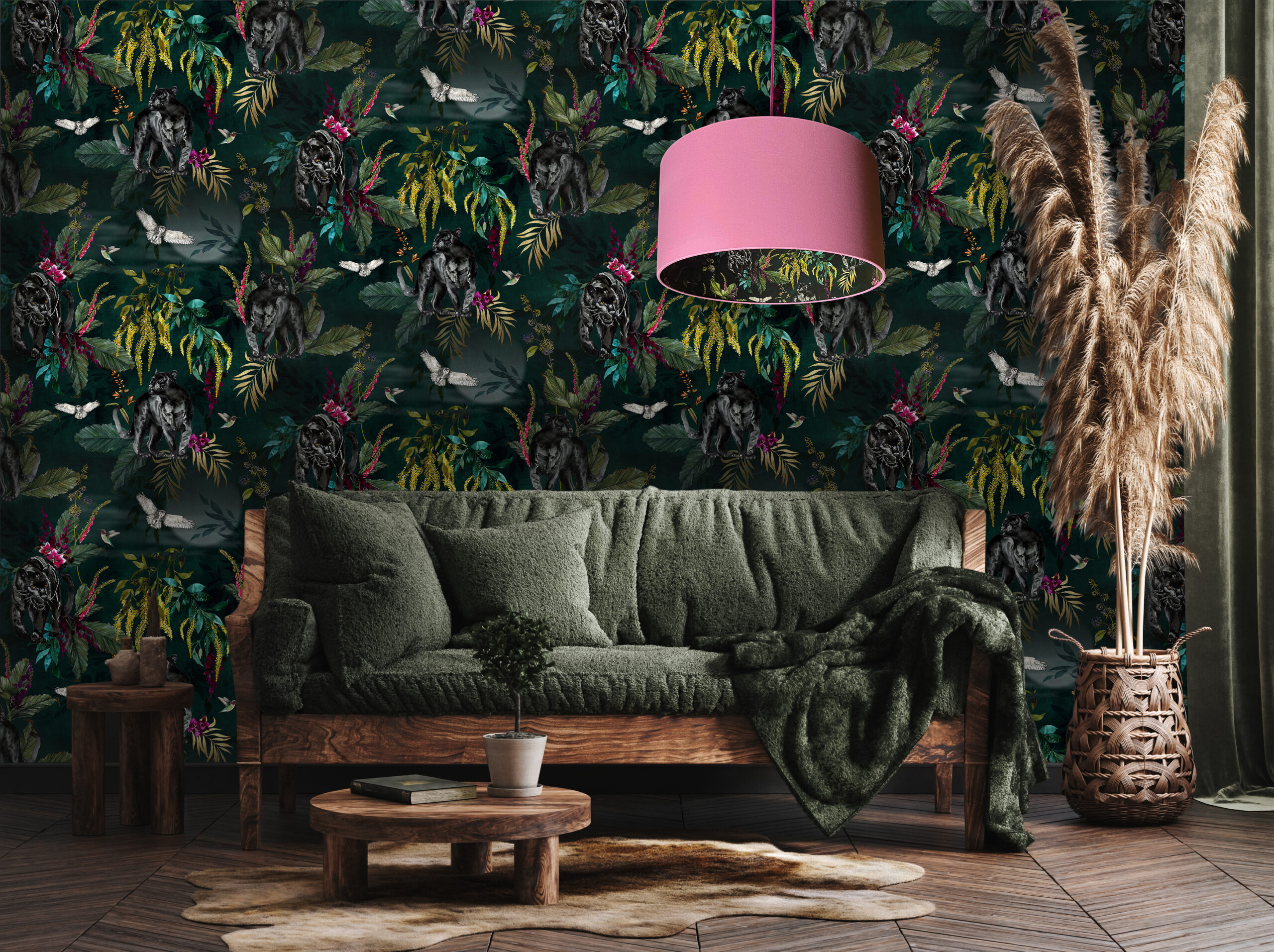 Wallpaper is one of the best ways of injecting colour, pattern and in turn offering a real focal point for your room. Whether your style is to wallpaper a feature wall or to go FULL ON maximalist…wallpapering everything in sight. Our collection of in house designed wallpapers have got you covered.
Part of our Debut DEADLY NIGHT SHADE Textile collection comes this knockout jungle inspired wallpaper design, showcasing prowling panthers, swooping owls and lively hummingbirds all lit by the light of the moon.
Available in 6 different colours including the dark and moody Carbon Black, Twilight Blue, Wild Wood Green and our Smoke Blue or the lighter, brighter Lithium Blue and Dust Grey.