London's Zone one. Frankie and I misspent most of our twenties here, partying up a storm and generally delaying the responsibilities of adulthood for as long as we thought we could get away with. We lived in ultra-urban Vauxhall and were often found doing the Lambeth Walk of shame through Kennington after a long night out. Respite from the hard living and urban sprawl would come in the form of a stumble along the river, most often towards a house of either the public or curry variety. Frequently both.
City life is still as demanding for both of us, but now family and work compete for our attention more than fags and booze ever did.
We have both long since defected from Zone One with our families in search of a quieter life. Frankie has gone to Dalston and I am now in Herne Hill. But in a weird twist of fate, I have found myself drawn back to Kennington once again. But this time in search of peace and tranquility.
Shhhhhh…. tell no one. But I have found not one but two oases of calm in Kennington.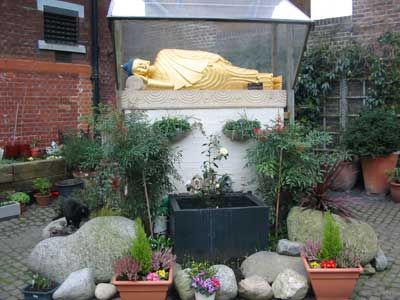 First up, The Jamyang Buddhist Centre, housed in an old Court House in Renfrew Road is an incredibly peaceful building that offers Buddhist teachings, mindfulness courses, yoga, meditation classes and a large community programme.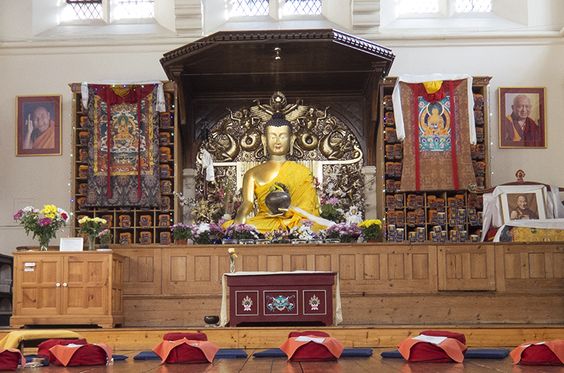 They have two stunning meditation rooms that the public are free to use for a spot of quiet contemplation. They also have a kicking vegetarian cafe that offers hot meals, unusual salads and delicious cakes baked daily. Is it just me or has anyone else noticed that Buddhists, while eschewing meat, go absolutely nuts for sugar and cakes?
This one's for you, Buddhists, spotted recently at The Brixton Cake Shop. Mmmm…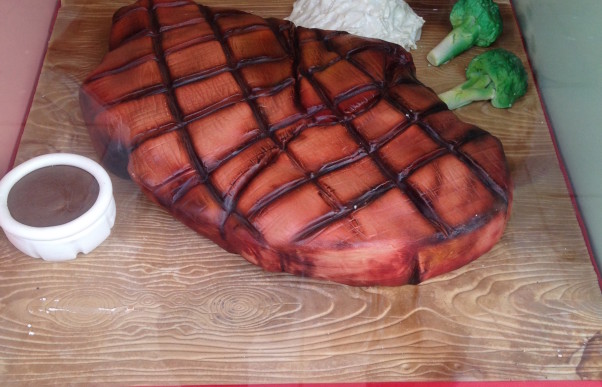 Erstwhile enfant terrible of the art world, Damien Hirst is to thank for the second of my secret Oases. For his latest venture, The Newport Street Gallery he has used renowned architects Caruso St John to convert an old scenery painting studio into a airy and spacious gallery in which to house his personal art collection and showcase it to the public. For free. Thank you, Damien.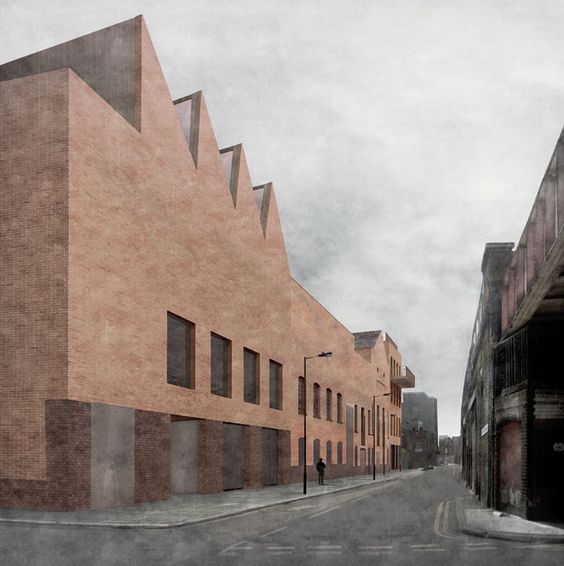 You won't find any golden Buddhas here but the lofty minimalism and sweeping staircases make a trip round the gallery into a spiritual experience. Who would have thought that an artist who chooses death as his work's central theme would create a space that is such a joyous and resounding celebration of life?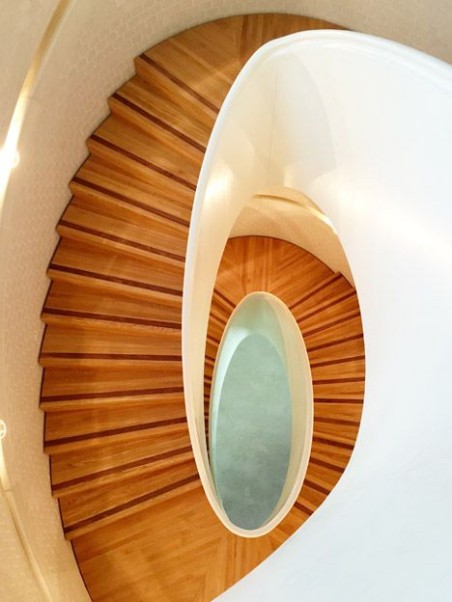 Currently on display there until 3rd of April are John Hoyland's large scale abstract paintings of Power Stations. It is hard to imagine these huge vibrant canvasses sitting as comfortably in any other setting.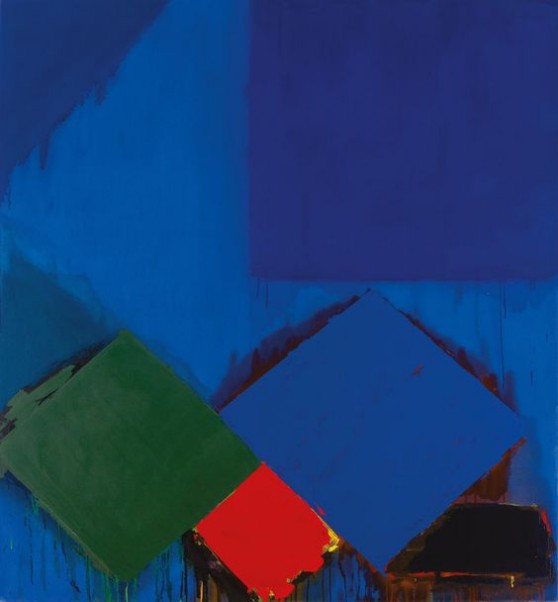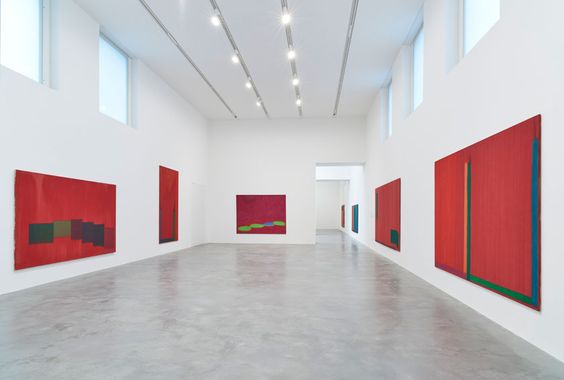 Apparently Damien has just won the right to install a controversial mega basement in his Park Lane home. Perhaps he should send the neighbours down to Newport Steet to zen out while he gets the digging done.