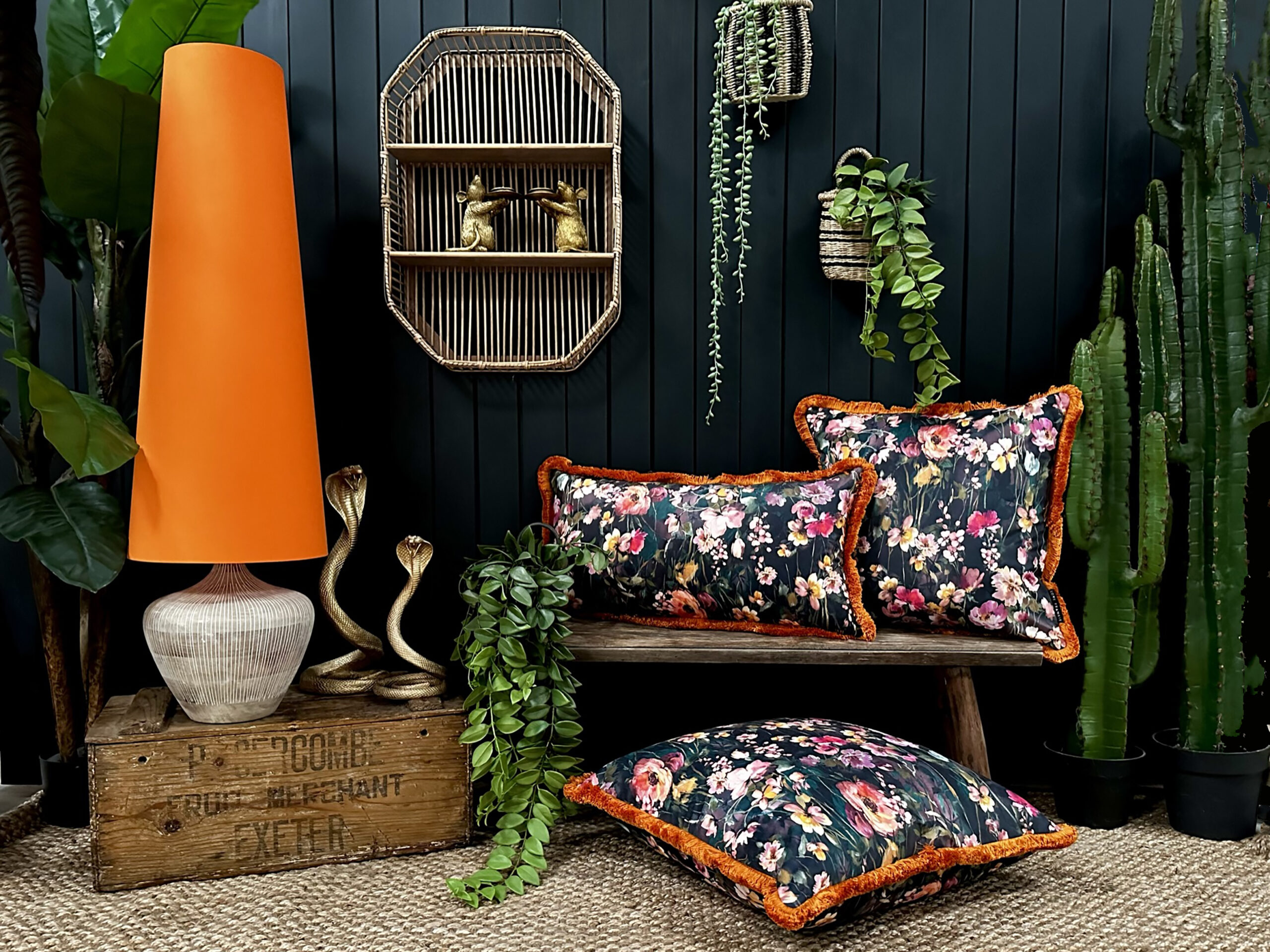 Introducing the biggest and freshest drop of luxe handmade cushions, designed by Love Frankie.
We've picked out the very best of your favourite lampshade designs, from best selling collections such as; Animalesque, Into The Wild and the all new Woodstock.
With up to three different sizes to choose from, our range of cushions are available with decadent tassels, fringing or contrasting piping. Allowing you to inject pops of colour, luxurious texture and true Love Frankie style to your home.
The ever expanding collection of Love Frankie cushions are the perfect accompaniment to all your favourite Love Frankie Lampshades. Mix up patterns, textures and styles for everyones favourite maximalist vibe.
Our ANIMALESQUE Cushion Collection boasts a myriad of trippy tropical velvet fabrics, overflowing with mystical flora and fauna. Available in two sizes and lovingly adorned with either contrasting piping or tassels.
Allow us to take you on a trip into a dreamlike wilderness where you'll find a psychedelic world of magical creatures, mythical lands and tropical blossoms.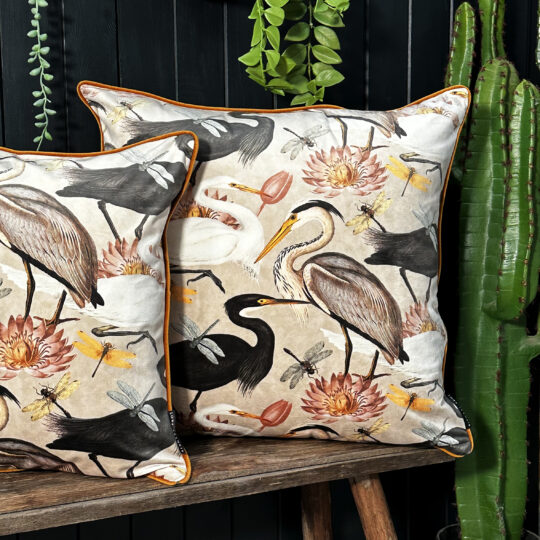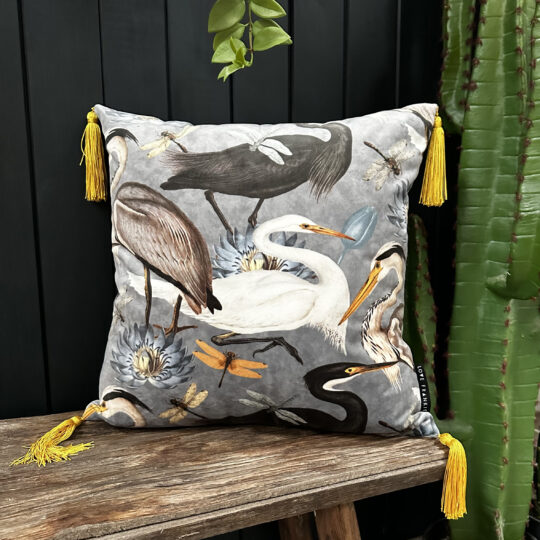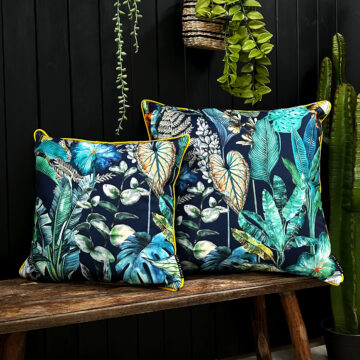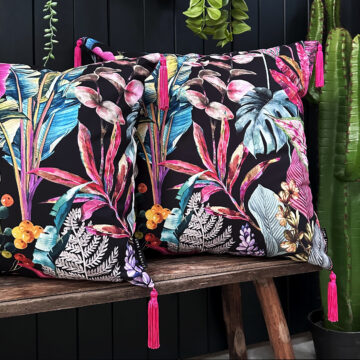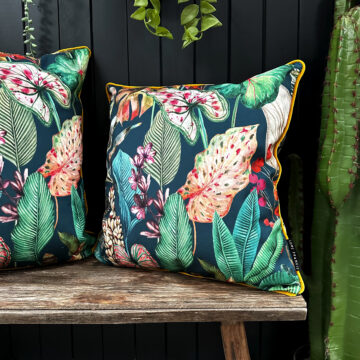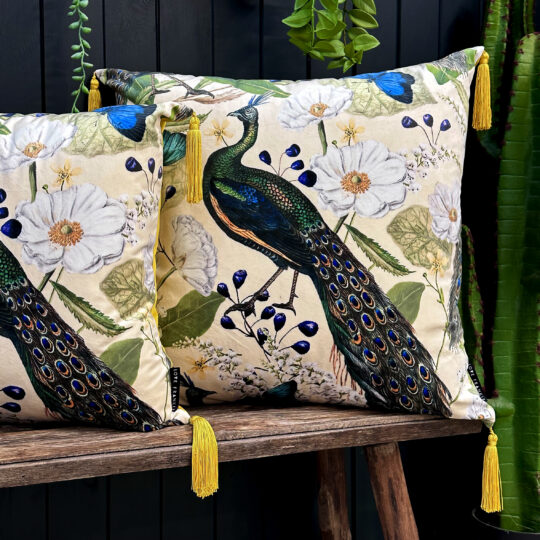 Mythical Plumes - Parchment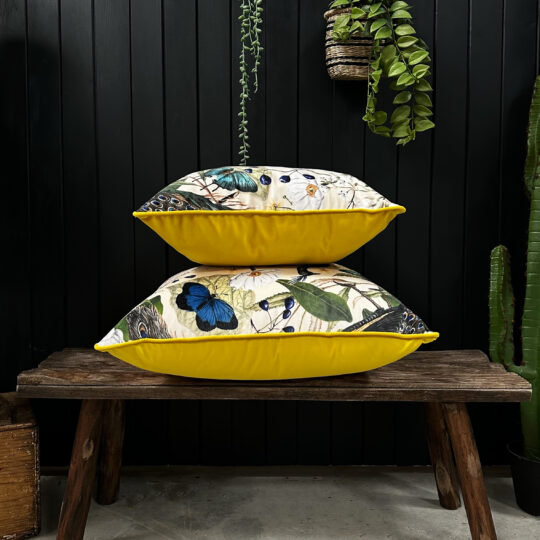 Mythical Plumes - Parchment
Our WOODSTOCK Cushion collection boasts an explosion of flower power magic with sumptuous textures coming from soft velvets and naturals linens.
Our 70's inspired Hazy Meadow floral designs are paired with our all new short cut brush fringe making our Woodstock cushions the perfect injection of colour and style, perfectly setting you on your way to maximalist heaven!